NY Times Tech Columnist Charged With Disorderly Conduct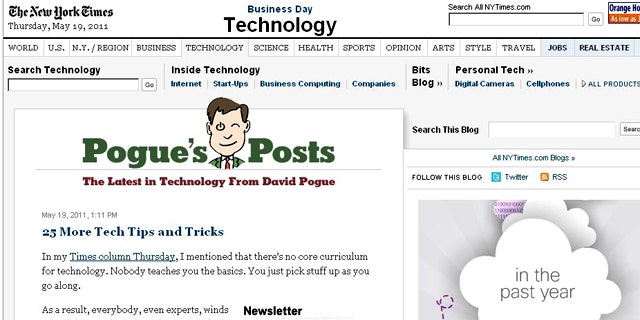 NEWYou can now listen to Fox News articles!
WESTPORT, Conn. – David Pogue, a technology columnist for The New York Times, and his wife have been charged with disorderly conduct.
Pogue and his wife, Jennifer, were issued misdemeanor summonses for the incident Monday. They appeared in Norwalk Superior Court on Tuesday and were released on a promise to appear.
Wayne Keeney, Jennifer Pogue's attorney, said the couple apparently had a "boisterous argument" and the police were called. He said no one was injured.
Mark Sherman, David Pogue's attorney, said the arrests arose from a brief confrontation between the couple, who are divorcing. He said he expects his client to be cleared of the charge.
Telephone messages were left Thursday for Westport police.