North Korean athletes reportedly reject free Samsung phone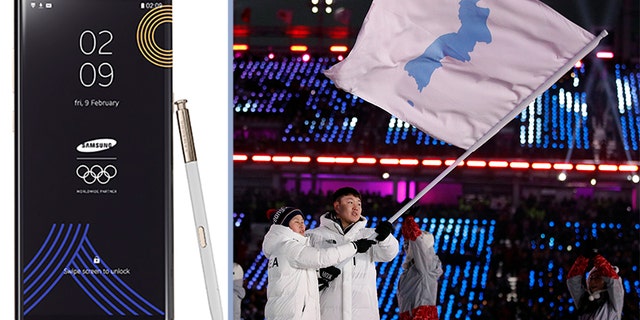 NEWYou can now listen to Fox News articles!
SEOUL, South Korea – North Korean athletes have reportedly refused to take free Samsung phones distributed to athletes at the Pyeongchang Winter Olympics.
Yonhap News agency said Friday the North Koreans rejected the offer to use the Samsung Galaxy Note 8 phone during the Games and return it upon their departure.
The phones created a dilemma for the Pyeongchang Organizing Committee, which considered whether giving them to the 22 North Korean athletes would violate United Nations sanctions that ban trading luxury products with North Korea.
CLICK HERE FOR MORE WINTER OLYMPICS CONTENT
The International Olympic Committee advised that the North Koreans could use the gadgets during their stay in the South.
Iranian athletes were also subject to deliberation due to sanctions against Iran. Yonhap said a complaint from Iran's Foreign Ministry and IOC clearance meant Iranian athletes received the phone.