Nintendo puts out SNES Classic for pre-order, sells out in half-hour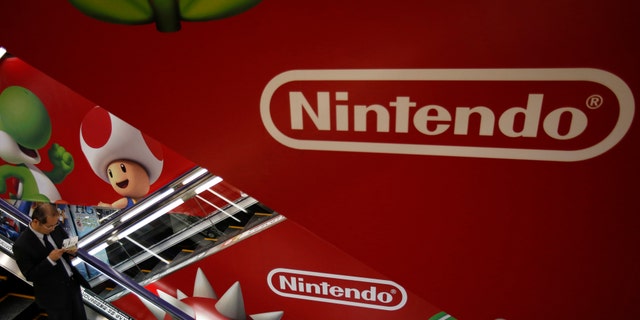 Nintendo put its SNES Classic up for pre-order Monday night at midnight, but like its predecessor it sold out in record time.
Retailers such as Best Buy and Amazon put up their pre-order pages around 1 a.m. EST and within half an hour, the device was sold out.
The Japanese video game giant had said in an Aug. 1 Facebook post that the device would be available for pre-order "late this month," while also adding that "[a] significant amount of additional systems will be shipped to stores for launch day, and throughout the balance of the calendar year."
WHY DID NINTENDO ANNOUNCED THE SNES CLASSIC NOW?
Despite reassurances from Nintendo that it would have "significantly more units" of the SNES Classic than its predecessor, the NES Classic, fans took to social media to express their displeasure at the process.
On mid-day Tuesday, Walmart had SNES Classic consoles in stock. Within 15 minutes, the console was sold out.
GameStop will also soon take pre-orders for the console. In an email to Fox News, a GameStop spokesman said "In-store pre-orders for the individual SNES units are live right now at all GameStop locations. SNES bundles will be available for pre-order through our web-in-store program, and will also go live online shortly at this link."
This is the second time that customers have been unhappy with the pre-order for the anticipated retro console. In July, Walmart accidentally opened up its pre-order page for the SNES Classic due to a "technical glitch." The retail giant later canceled the pre-orders and refunded the purchases back to customers.
Nintendo received criticism earlier this year when it announced that it would no longer market the NES Classic, despite selling more than 2.3 million units, amid constraints in supplies.
(Full disclosure: The author of this story recently purchased a NES Classic.)
Nintendo has not yet responded to a request for comment from Fox News for this story.
NINTENDO SWITCH CONSOLES ARE STILL WARPING IN THE DOCK
The SNES Classic will retail for $79.99 and be released on Sept. 29 according to the company. It will come with 21 games already installed, including games such as "Super Mario World," "Super Mario Kart," and "Super Metroid." Also included is a never-before released game, "Star Fox 2."
The SNES, which was originally launched in 1991, will also help to reintroduce what some see as the greatest console ever.
"While many people from around the world consider the Super NES to be one of the greatest video game systems ever made, many of our younger fans never had a chance to play it," said Doug Bowser, Nintendo of America's senior vice president of sales and marketing. "With the Super NES Classic Edition, new fans will be introduced to some of the best Nintendo games of all time, while longtime fans can relive some of their favorite retro classics with family and friends."
Nintendo has had a resurgence over the past couple of years, as it reinvents itself for the 21st century.
DISNEY APPS ARE SPYING ON YOU, LAWSUIT CLAIMS
The company's latest console, the Switch, has been a hit with consumers. In a July call with investors, Nintendo said it has sold 4.7 million Switch units since it became available in March.
On Aug. 17, industry-tracking firm The NPD Group (by way of The Verge) said Nintendo continues to see a benefit from the Switch, with new title "Splatoon 2" helping July software sales rise 17 percent to $263 million.
The research firm also said hardware sales rose 29 percent to $182 million, thanks in part to the continued strength of the PlayStation 4, as well as the aforementioned Switch console.
Follow Chris Ciaccia on Twitter @chris_ciaccia
This story has been updated to reflect Walmart and GameStop's pre-orders for the SNES Classic.