New iPhone will have dual camera technology but no headphone jack, report says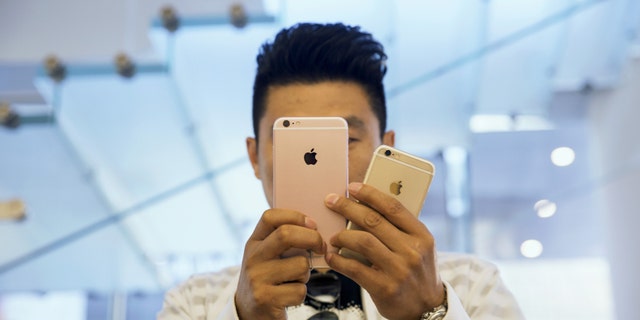 The next iPhone will feature a dual-camera system, a re-engineered home button, and no headphone jack, according to Bloomberg.
Citing unnamed sources familiar with the matter, Bloomberg reports that Apple will ditch the headphone jack found on earlier versions of the device. Instead, headphones will be connected to the device via Bluetooth and the phone's charging port, the sources told Bloomberg, making room for a second speaker.
Rumors of Apple ditching the headphone jack on the iPhones have been swirling for some time, sparking concern from a number of users. Critics have warned that the move would be "user-hostile".
Apple is widely expected to unveil its latest smartphone, possibly called iPhone 7, next month. The tech giant traditionally makes a major September product announcement ahead of the lucrative holiday season. Last September, for example, Apple launched the iPad Pro and its iPhone 6s and 6s Plus.
Citing a person who has used a prototype of the new iPhone, Bloomberg reports that the device's dual camera will offer brighter, more detailed photos. The dual-camera sensors take pictures simultaneously, but capture colors differently, according to the report. The unnamed source also told Bloomberg that the dual-camera system can sharpen photos taken in low-light environments.
Bloomberg also reports that the new iPhone home button will respond to pressure with a vibrating sensation rather than the current "physical click."
The people familiar with the situation told Bloomberg that the new iPhones will look similar to their predecessors and have the same 4.7-inch and 5.5-inch screen size, respectively, as the iPhone 6s and 6s plus. It was rumored earlier this year that the smaller version of the new iPhones will not offer dual-camera technology.
Last week Apple's arch-rival Samsung unveiled its Galaxy Note7 phone, which offers iris-scanning technology to unlock the device.