New iPads on deck: What to expect from the Apple event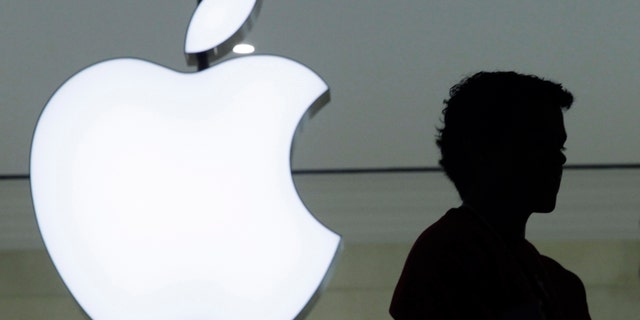 Apple is set to cap a busy few weeks with another product event on Thursday, which is expected to involve new iPads and iMacs.
Hot on the heels of last month's glitzy Apple watch and iPhone launch, as well as the recent iOS 8 update problems, the Cupertino, Calif.-based firm is likely to brandish new tablets during the event at its corporate headquarters.
"I think that we will see new iPads, but I don't expect them to be earth-shatteringly different [to current iPads]," Jan Dawson, chief analyst at Jackdaw Research, told FoxNews.com. "TouchID could be an obvious feature and we might see a resolution increase in the display – they introduced a Retina HD display in the new iPhones, so it's possible that we could see that on the new iPads as well."
With Retina display technology, the current iPad and iPad Air offer 2048-by-1536 resolution at 264 pixels per inch (ppi), while the highest resolution iPad Mini is 2048-by-1536 at 326 ppi with Retina display technology.
The rumor mill always spins full speed ahead of Apple events, and there has been plenty of talk about a thinner, lighter version of the iPad Air, which currently weighs in at 1 pound. Already super slim, the iPad Air is less than a third of an inch thick.
There has also been chatter that Apple may launch a larger version of its iPad on Thursday, although Dawson thinks that this is unlikely. "I think we're most likely to see it in the spring," he said. "I think that they want to tweak iOS 8 to work on that -- I also think that Apple would like to spread out its product release a bit, so that they are not all within a few weeks in the autumn."
Apple's largest iPads are the iPad and iPad Air, which both offer a 9.7-inch diagonal display, although there have been rumors that the company has a tablet with a 12.9-inch screen tablet up its sleeve.
There has also been speculation that Apple may add the NFC technology it debuted on the iPhone 6 and iPhone 6 Plus to its latest iPads, supporting Apple Pay for mobile payments.
Apple Pay, which aims to streamline mobile payments, has been cited as one of the company's key innovations under CEO Tim Cook.
Consumers may have already received an early glimpse of Apple's new hardware. On Tuesday the website 9to5Mac.com reported that pages showing an iPad Air 2 and an iPad mini 3 briefly appeared in an iOS 8.1 iPad User Guide on iBooks. Both devices reportedly featured Touch ID sensors in the home button, as well as a 'burst' photo capability on the iPad Air 2.
New iPads could prompt a flurry of trade-in activity from users keen to get money for the latest model. Video game store GameStop, for example, touts a host of iPad trade-in deals, offering up to $239 cash value and $299 store credit for a 128 GB iPad Air.
The store told FoxNews.com that has received more than 1.2 million devices per year as trades in recent years, and has given customers more than $120 million in cash and store credit over the past 18 months.
Apple is also expected to update its Mac products on Thursday, possibly launching an iMac with a 27-inch Retina display.
"Clearly, we're going to see new iPads," Bob O'Donnell, founder and chief analyst at TECHnalysis Research, told FoxNews.com. "I am actually more curious to see what they do on the Mac side – my guess is that we will see Retina-based iMacs."
"It seems likely that they will finally unveil their Retina iMac," added Dawson. "That will be a nice upgrade for people that are in the market for a family computer."
Apple's 21.5-inch and 27-inch iMacs currently offer LED-backlit displays with resolutions, respectively, of 1920-by-1080 and 2560-by-1440.
O'Donnell, who also expects MacBook Pro and MacBook Air updates, hopes to see Apple's mobile payment push extend to its Mac products.
"They could add NFC to a new Mac so that you could authenticate yourself for online purchases," he said. "You could use the TouchID on your phone or your tablet, tap it to your Mac, and use it as a way to authenticate yourself."
Follow James Rogers on Twitter @jamesjrogers