New encryption technology hits nerve with DOJ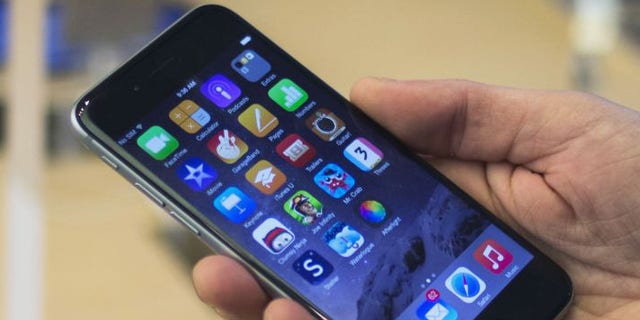 The latest technology used by Apple and Google to meet consumers' demands on securing private data is hitting a nerve with the Department of Justice.
In a meeting last month with Apple executives, the No. 2 official at the Justice Department said the company's new encryption technology that locks out law enforcement would lead to a tragedy, The Wall Street Journal reported. A child would die and the police would not be able to search the suspect's phone, the official allegedly said.
Apple executives called the comments "inflammatory" and they told the government it could get the information from other sources, like telecommunication companies, leading to a standoff between Apple and the DOJ.
Law enforcement officials have said the new technology would make it harder for them to search phones for text messages, pictures and contacts. Apple would not have the key to decipher the information on the phone either, the Journal reports.
Apple's iMessage service also encrypts data from "end-to-end," but some experts say Apple's program has technical features that may leave it vulnerable to determined snooping.
Globally popular messenger app WhatsApp, owned by Facebook, is also using a powerful encryption to protect users' conversation from unwanted snooping.
WhatsApp co-founder Jan Koum has said he's deeply committed to user privacy because he grew up in the Soviet Union during the 1980s, when his mother and other adults routinely assumed that authorities eavesdropped on their phone calls.
TextSecure is designed to make WhatsApp messages unable to be read by anyone but the sender and recipient, even if subpoenaed. The encryption feature is offered by default, meaning WhatsApp users don't have to turn it on and shouldn't notice its presence, according to a statement from Open Whisper Systems.
At the Wall Street Journal's global tech conference, Apple CEO Tim Cook stressed the importance of consumer privacy regarding their personal data.
Cook said if officials want something personal, they need to go to the user to get it, not the company.
Cook believes the consumer will appreciate the efforts to protect their privacy in case of a major catastrophe.
"When that happens everybody wakes up and says, 'Oh my God,' and they make a change," he said at the conference. "What that event is, I don't know, but I'm pretty convinced that it's going to happen."
For more, visit The Wall Street Journal.