New 'DOOM' video game will be released in May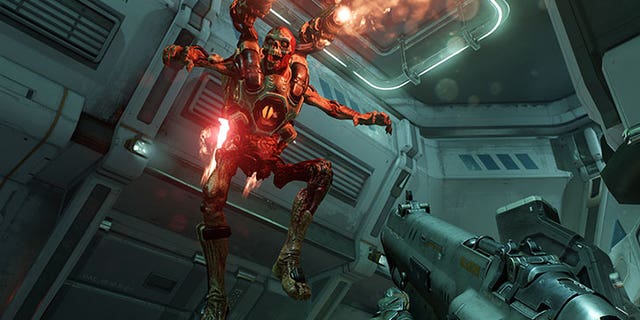 The reboot of the popular "DOOM" video game series will be released in May, publisher Bethesda Softworks announced Thursday.
Developed by iD Software, the game will launch on May 13.

Related: 'Final Fantasy Type-0 HD' review
"You'll be able to shoot, punch and chainsaw your way through hordes of demons when DOOM launches on Xbox One, PlayStation 4 and PC," explained Bethesda, in a press release.
The first "DOOM" game was launched in 1993, and the series is widely regarded as defining the first-person shooter genre.
Related: The New Nintendo 3DS XL -- what's in a name?
Bethesda is offering a special "DOOM" collector's edition with a 12-inch-tall statue of the game's scary Revenant character. The collector's edition, which also comes with a metal case for the game, is available for pre-order now, priced at $119.99.
A standard edition of the "DOOM" reboot is also available for pre-order, priced at $59.99.
Related: 'Monster Hunter 4 Ultimate' review
Betheseda is offering a Demon Multiplayer Pack for pre-ordered standard and collector's editions, which includes a demon armor set with three skin variations, six metallic paint colors and three id logo patterns for weapons and armor that can be used in the game. The company is also offering a set of six Hack Modules for the pre-ordered games.