New Dell Inspiron 15R Hands-on: Sleek Design for $549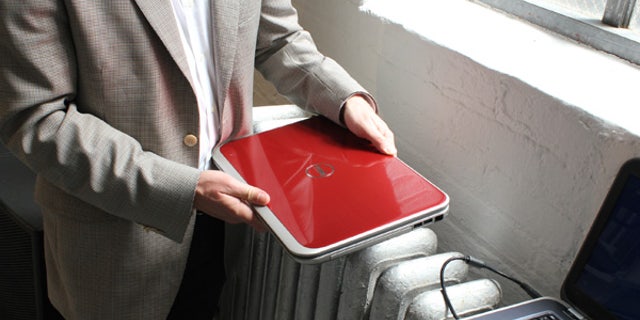 NEWYou can now listen to Fox News articles!
Just in time for back-to-school season, Dell has announced its redesigned mainstream notebook, the 2012 Inspiron 15R. Starting at $549, the 14.9 x 10.9 x 1.3-inch, 6-pound Inspiron 15R was built for students or anyone else looking for a stylish laptop at an affordable price.
The notebook comes standard with a 2nd-Generation Core i3 processor, and can be upgraded to a 3rd-Generation "Ivy Bridge" Core i5 or Core i7. The 15R also supports Intel Wireless Display, allowing users to stream 1080p and 5.1 surround sound wirelessly to compatible devices, as well as HDMI 1.4a output. Bluetooth 4.0 and USB 3.0 come standard.
The 15R's long battery life should appeal to students working for long hours in the library -- Dell expects up to 6 and a half hours of juice with a Core i3 system. And if you're not a fan of the bright red color, don't worry -- the 15R (like the sleeker Inspiron Z series) sports a SWITCH lid feature that makes snapping on different colored lids quick and painless.
A 17-inch version of the notebook, the Inspiron 17R, will also be available starting at $549. Both systems launch on June 19. Check out our hands-on gallery with the Inspiron 15R