Netflix Raises Prices, Offers Streaming-Only Service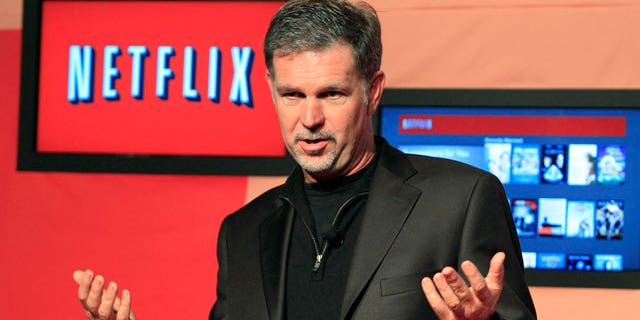 NEWYou can now listen to Fox News articles!
NEW YORK – Remember the CD -- that audio disc you used to buy, before MP3 players came along? If Netflix has its way, you'll be saying the same thing about the DVD.
Netflix announced Monday that it will offer its first unlimited streaming-only subscription plan in the U.S. for $7.99 a month -- and the DVD-distributing company will raise the prices for its popular unlimited streaming and unlimited DVD plan by a dollar to $9.99 a month.
Netflix shares rose 5 percent in premarket trading following the announcement.
The company said on Monday the plan will will take effect immediately -- "if you'd like to switch to this new plan at any time, simply visit Your Account," wrote Jessie Becker, vice president of marketing in a statement to the company's blog.
"You might also wonder why we haven't introduced a new plan that includes only DVDs by mail," Becker added. "The fact is that Netflix members are already watching more TV episodes and movies streamed instantly over the Internet than on DVDs, and we expect that trend to continue." If the company has its way, DVDs may soon be a piece of history -- an attitude echoed by chief executive Reed Hastings.
"We are now primarily a streaming video company delivering a wide selection of TV shows and films over the Internet," Hastings said in a statement.
Netflix, which gained success as a DVD rental by mail service, has more than 16 million members in the U.S. and Canada. It debuted its first streaming only service in Canada in September. The company has undergone stellar growth since its 1999 debut. Its shares have gained many-fold since a 2002 IPO.
Reuters contributed to this report.