Nests new smart home camera lets you zoom and enhance, for real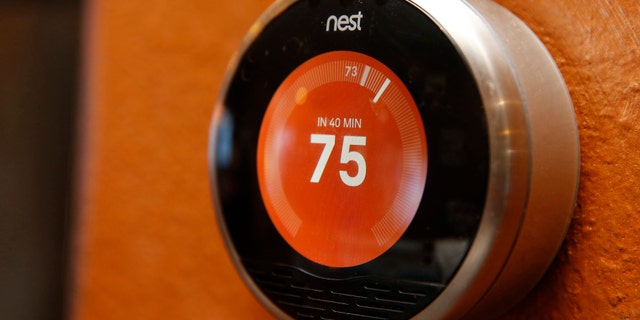 In the battle to control your smart home, Nest just dropped some serious ordnance in the form a new home security camera. Its called the Nest Cam IQ, and its brimming with cutting-edge imaging tech that could erase some of the biggest complaints with home security cameras.
The Cam IQ is built around a 4K imaging sensor, giving it four times the number of pixels as a Full HD 1080p camera. However, rather than shoot and record in 4K which would eat up bandwidth and be overkill for most situations the camera captures two separate fields and merges them into one 1080p frame, capturing greater dynamic range than would otherwise be possible. This should help even out the lighting in rooms where bright windows can throw off a cameras autoexposure.
Additionally, all of those extra pixels give users a greater ability to digitally zoom into the image. Impressively, Nest claims you can zoom in up to 12x while maintaining 1080p resolution. Whats more, the Supersight feature can detect when someone enters your home and automatically zoom in and track them, while keeping the full, 130-degree angle of view available simultaneously.
The camera also features infrared night vision and upgraded audio capabilities with three microphones and a louder speaker, so you will be able to clearly see whats going on any time of day and talk to anyone in your home. Two-way audio isnt currently available, but will be coming later this year.
Nest Aware members gain additional benefits like face recognition and intelligent audio alerts. Face recognition is just like it sounds, and uses cloud processing to learn the faces of your family members to differentiate between them and a burglar. Even without a Nest Aware subscription, the Cam IQ is powerful enough on its own to at least recognize the difference between a human face and a dog face. Likewise, the intelligent audio alert system listens for sounds and knows the difference between a dog bark and a human voice, and will send different alerts accordingly.
The Nest Cam IQ is available for preorder now from Nest direct. The price is $299, but users interested in multiple cameras can save money by purchasing a two-pack for $498.