Nearly 1 in 10 Americans use smartphones during sex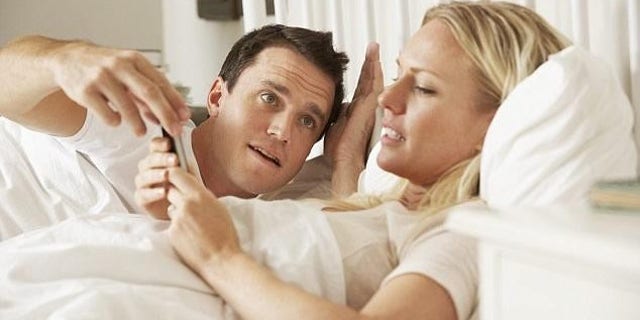 Detailed within a study conducted by Harris Interactive, approximately nine percent of American adults admitted to using a smartphone while engaging in sexual intercourse with their partner.
Of the more than 2,000 survey respondents, the largest percentage of adults that admitted this fact were split between Generation X and Millennial ages. Specifically, 20 percent of adults between the ages of 18 to 34 grabbed their smartphone during sex. Included within the 2013 Mobile Consumer Habits study, this survey was commissioned by Jumio; a company that offers payments and ID scanning solutions.


When it comes to the impact smartphones are having on relationships, approximately 12 percent of U.S. adults believe that smartphones get in the way of pursuing an intimate relationship. The study was basically designed to look at how addicted Americans are to their smartphones. For instance, over 70 percent of U.S. adults keep their smartphone within five feet of themselves at all times.
Related: Are social apps creating or killing romance?
Regarding places where Americans adults used their smartphones, approximately 12 percent of U.S. adults have used their smartphone while in the shower, 19 percent within a church or place of worship, 32 percent at a child's function taking place at school, 33 percent while on a dinner date, 35 percent while sitting in a movie theater and 55 percent while driving their automobile.
In a related study conducted 18 months ago, a survey found that three percent of Australians whip out their smartphone to check their Facebook page while having sex. Another 2011 study found that 20 percent of American women would give up sex for a week over giving up the ability to check their Facebook page. In addition, a 2011 Telenav study found that one third of American adults prefer keeping their smartphone over giving up sex for a week.
According to Jumio, this is the first portion of the 2013 Mobile Consumer Habits study. The next release will discusses statistics related to snooping on other smartphones in addition to the number of times U.S. adults lose their smartphone.