NASA's new Mars rover looks like a Batman vehicle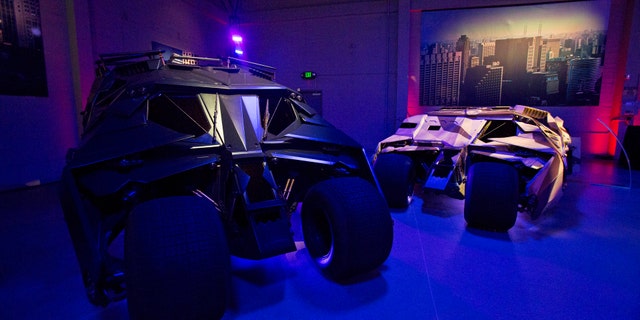 NEWYou can now listen to Fox News articles!
NASA showed off a prototype of a new Mars rover, reminiscent of a vehicle from Christopher Nolan's "Dark Knight" trilogy.
Posting the announcement on Facebook, NASA's Kennedy Space Center described it as a "fierce new Mars rover concept vehicle," adding that the rover could be used to help explore Mars.
The rover, which was designed by SeaDek and Parker Brothers Concepts, is similar in size and features to the Tumbler that Batman, played by Christian Bale, uses in the movies.
NASA TAKES AIM AT ASTEROID VALUABLE ENOUGH TO CRASH WORLD ECONOMY
Below is a video of the rover:
In an interview with CBS News, Shanon Parker said parts of the concept were "just for design," adding it was "for it to look cool." Shanon, who designed it with his brother Marc, added, "Other things that I thought, you know, this is kind of important to have."
The concept vehicle is 28 feet long, 14 feet wide and 11 feet tall and is made of aluminum ad carbon-fiber. Weighing in at 5,000 pounds, the vehicle could split itself in two pieces, with one dedicated for a laboratory and the other for scouting purposes.
Though the design is not slated to go into production to traverse the red planet, it will be on display at the Space Center until July 4 in an effort to educate visitors about the planet.