Mystery van fuels 'Apple Street View' rumors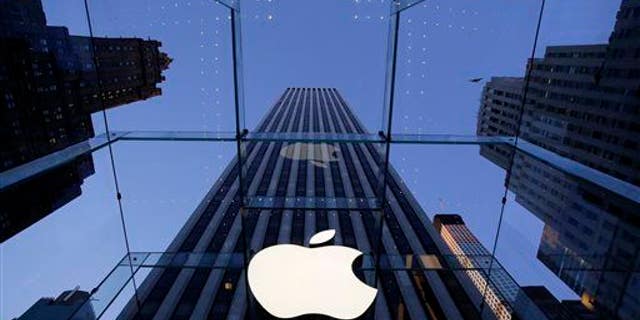 A minivan driving around San Francisco has fueled speculation that Apple may be creating its own "street view" for Apple Maps, the Guardian reports. Spotted by the Claycord News & Talk blog, the van had 12 cameras mounted along with a lidar sensor, which uses a spinning laser to survey the environment.
"When asked about what they are doing, the person sitting in the vehicle would never give an answer," says the blog. What's more, CBS San Francisco reports that the vehicle is leased to Apple.
Could they be mounting a rival to Google Maps' popular Street View? After all, Apple is planning to release iOS 9 for iPhones and iPads in the summer, and was rather embarrassed by Apple Maps' poor directions and subpar 3D imagery when it first came out.
Yet Apple would need a fleet of vehicles to challenge Google's Street View, the Verge notes. Also, technology analyst Rob Enderle says the van has "too many cameras" for street-viewing and may in fact be a self-driving vehicle.
The van also resembles one seen in a Brooklyn YouTube video that describes it as a "self-driving car." Apple isn't among companies with a permit to test self-driving cars, but the van may be used by an Apple partner who does: "You know, they have partnerships with a variety of the carmakers," says Enderle.
"Just because they're leasing the car doesn't necessarily mean it's their project." Apple has no comment on the high-tech van or vans—so "it looks like these curious vehicles will remain a mystery for now," says the Verge.
(See why Uber may use "robo-cabs.")
This article originally appeared on Newser: Mystery Car Drives 'Apple Street View' Rumors
More From Newser