Music for Androids: Cloud-Based Google Music Service Announced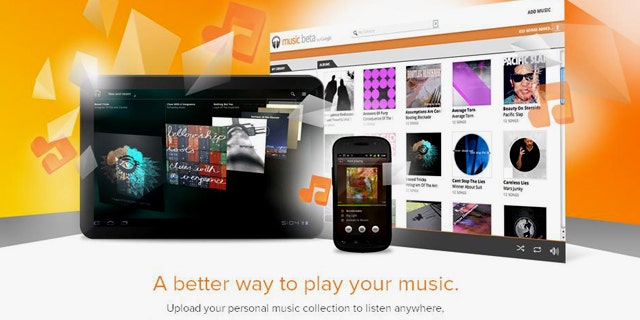 The 200 million Android devices worldwide just got a little more musical.
Google announced the official launch of its new Google Music service Wednesday, Nov. 16 -- almost a decade after Apple revolutionized the space with iTunes.
"During the beta, we distributed more than 100 million free songs to your cloud libraries," said Jamie Rosenberg, director of digital content for Android, at the launch event in Los Angeles. "Today, our music beta becomes a full end-to-end service called Google Music."
The free service is open to everyone in the U.S. at music.google.com. It lets you upload up to 20,000 songs, share songs and playlists with friends, and easily discover new tunes you might like. If you've got one of those 200 million Android phones, you'll be able listen to your songs on the go, wherever you are, without first copying the song files onto your phone, thanks to the cloud storage.
And Google Music now integrates smoothly with Android Market, the company announced (you can get to it on market.android.com), adding to the existing movie rentals and books the ability to buy music.
The most exciting feature of the new service is the ability to share music through Google's new social network Google+. The free sharing function allows users limited free listens to songs posted by friends.
"That's something no one else has ever done before," Rosenberg said.
The service was unveiled at a special Google event in Los Angeles featuring Maroon 5 and R&B singer Drake. But is it too little too late?
Since the launch of iTunes in 2003, a slew of big names have hopped on the online music bandwagon including Amazon and Spotify, which is already nearing 2 million premium subscribers.
"They're coming into this market rather late in the game, where there are large, established players," Gartner Analyst Ray Valdes told Bloomberg. "You can say it's a saturated market."
The expanding search giant is also coming at a disadvantage. Google has locked down deals with Sony, EMI and Universal -- and sevearl independent records like Thrill Jockey and Merge Records -- but has yet to reach an accord with Warner, according to early reports. That means users will miss out on artists like Cher, Cee Lo, Diddy, and Green Day -- for now. iTunes has deals with all major labels.
"Collectively our partners include over 1,000 music labels," said Zahava Levine, chief counsel for YouTube, at the event.
The service will also lack the "scan and match" technology included in iTunes Match, which allows users to stream their songs from the Internet without having to upload them first. Google does include online cloud storage but users will have to manually transfer their songs.
Pricing falls in line with the competition, with 320Kbps digital audio tracks going for $0.99 and $1.29 per track. Google will be offering daily free giveaways.