Millennium Falcon bike trail? 'Star Wars' fan uses The Force (and GPS)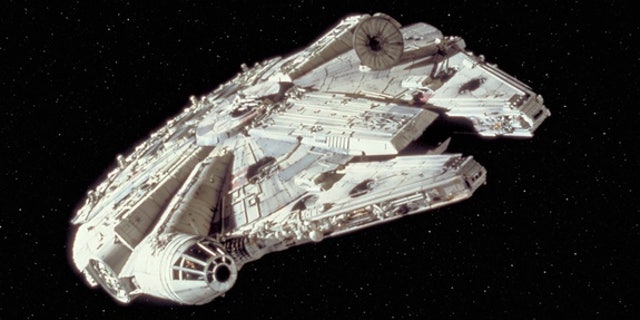 An Australian cyclist marked Star Wars Day – May the Fourth – with a clever bike ride to create the ultimate Star Wars tribute on tracking app Strava, according to The Sydney Morning Herald.
Andrew Collins navigated the circular roads through Canberra, resulting in a near-perfect outline of The Millennium Falcon spaceship.
"I saw the goat that someone had drawn on Strava in Perth a couple of months ago and thought 'something needs to be done in Canberra,'" Collins said. "So with a bit of creative stop-starting, I mapped out the Millennium Falcon."
While he originally wanted to create an outline of the Death Star, Collins – captain of the Vikings Cycling Club – saw that the circles around Parliament House were more suited to Han Solo's Millennium Falcon. The route took Collins about 40 minutes to complete on his road bike.
"I had to do a bit of off-roading up a dirt path between the Canberra Yacht Club and the embassies on Empire Circuit," he laughed.
Collins admitted he had an unfair advantage when it came to mapping - he spends his days working with spatial data as an information analyst for Public Sector Mapping Agencies Australia, according to The Sydney Morning Herald.
The ride is now available to Canberrans and visitors to the capital via the Strava app.
Collins said the worldwide response to his Star Wars tribute already had inspired him to map out other creative routes for special events.