Microsoft will quit making tablets soon, Acer founder says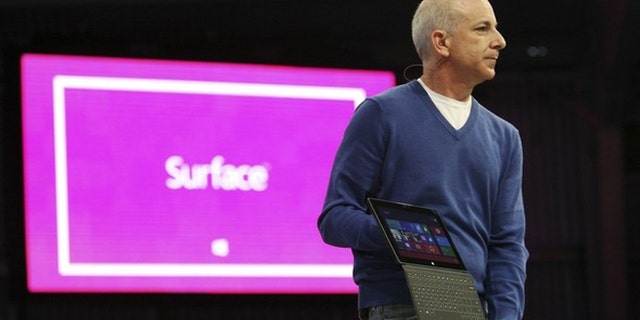 Microsoft's foray into full hardware production with its Surface tablet, unveiled Monday, is only temporary, says Acer founder Stan Shih.
Widely observed to have taken a page from Apple's playbook, Microsoft may actually be channeling Google, indicates Shih, who believes the Windows maker "has no real intention to sell own-brand tablet PCs," according to a report in Taiwan-based Digitimes.
[pullquote]
"Microsoft hopes that marketing its own-brand tablet PCs will encourage vendors to offer Windows 8 tablet PCs and thereby help expand market demand for the product line," according to the report uncovered by CNET. "Once the purpose is realized, Microsoft will not offer more models."
It's essentially what Google has done with its Nexus line: Help create hardware to drive the technology, in this case Android. Once the movement has legs, step back and let hardware specialists takeover to create the true class leaders, like Samsung's just released Galaxy S III.
Of course, this is just one vendor attempting to analyze Microsoft's strategy with limited information. In fact, Microsoft more or less kept its partners in the dark, with some discovering the breaking news along with everyone else at Monday's event. "No senior executives heard about the news last week," an Acer executive told Reuters. "We're quite surprised."
For Ballmer, lack of faith in its OEM partners to provide a compelling solution may have fueled the decision. "It was always clear that what our software could do would require us to push hardware, sometimes where our partners hadn't envisioned," said Ballmer of the decision to design and build the Surface. "With Windows 8, we did not want to leave any stone uncovered."
The move could create friction between Microsoft and its long term partners. "This has always been a point of contention between OEMs and Microsoft -- Microsoft getting into the hardware space," one insider told Reuters. Still, having fumbled for years against the iPad, some like Shih are taking a positive view.
"Vendors adopting Windows 8 should interpret Microsoft's intentions positively, as they will benefit from Microsoft's marketing," Shih reportedly indicated. Dell, in an e-mail to CNET, agreed: "Microsoft is an important partner to Dell and we look forward to delivering a full slate of Windows 8 tablets -- and other products -- later this fall."
But they'll be in for some heavy competition. Google is expected to announce its new Nexus tablet later this month at its I/O conference.