Microsoft eyes unused TV airwaves in bold rural broadband plan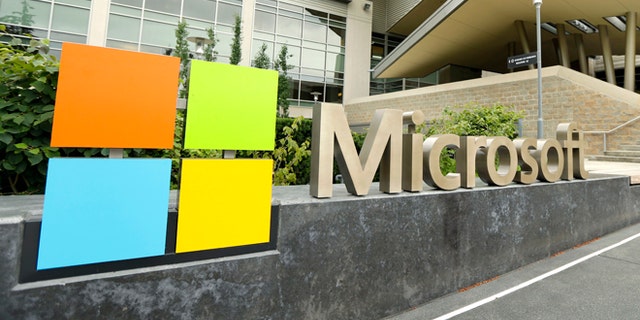 Microsoft wants to extend broadband access to rural communities by harnessing unused parts of the TV airwaves spectrum.
In a blog post, Microsoft president Brad Smith explained that 34 million Americans still lack broadband internet access, which is defined by the Federal Communications Commission (FCC) as a 25 Mbps connection. Some 23.4 million of these people live in rural areas. "People who live in these rural communities increasingly are unable to take advantage of the economic and educational opportunities enjoyed by their urban neighbors," he wrote.
To solve this problem, Microsoft wants to employ the so-called TV White Spaces spectrum - buffer zones that separate individual television channels in the airwaves. The currently unused spectrum will let wireless signals travel over hills and through buildings and trees, according to Smith.
MICROSOFT, OTHERS SPEARHEADING A 'SMART CITIES' INITIATIVE FOR EVERYONE
Microsoft plans to partner with rural telecommunications providers in 12 states, from the Dakotas and Arizona to a far eastern edge of Maine. The strategy calls for a combination of private and public investments and regulatory cooperation from the Federal Communications Commission to get about 2 million rural Americans connected to high-speed internet in the next five years.
In the blog post, Smith said that Microsoft's goal is not to enter the telecommunications business or even to profit directly from the rural broadband projects. "We will invest in the upfront capital projects needed to expand broadband coverage, seek a revenue share from operators to recoup our investment, and then use these revenue proceeds to invest in additional projects to expand coverage further," he wrote. "We're confident that this approach is good for the country and even for our business. After all, if 23 million additional customers can access the internet at broadband speeds, every tech company in America will benefit."
Microsoft's initiative comes as policy makers struggle to extend high-speed internet services to rural areas, which cable and phone companies have often shunned as cost prohibitive.
SIX-TIME OLYMPIC MEDALIST JACKIE JOYNER-KERSEE WANTS TO CLOSE AMERICA'S DIGITAL DIVIDE
The National Association of Broadcasters dismissed the initiative as the "height of arrogance" for Microsoft to "demand free, unlicensed spectrum after refusing to bid on TV airwaves" in a recent FCC auction.
"Policymakers should not be misled by slick Microsoft promises that threaten millions of viewers with loss of lifeline broadcast TV programming," spokesman Dennis Wharton said in a statement.
Wharton said that the buffer zones are important for preventing adjacent channels from interfering with each other.
Microsoft is already piloting its idea in a sparsely populated region of southern Virginia, where it's providing $250,000 to the Mid-Atlantic Broadband Communities Corp. The South Boston, Virginia-based telecommunications provider will contribute another $250,000 and use a $500,000 grant from Virginia Tobacco Region Revitalization Commission.
The Associated Press contributed to this article.