MH370 disaster: How new space tech can keep track of aircraft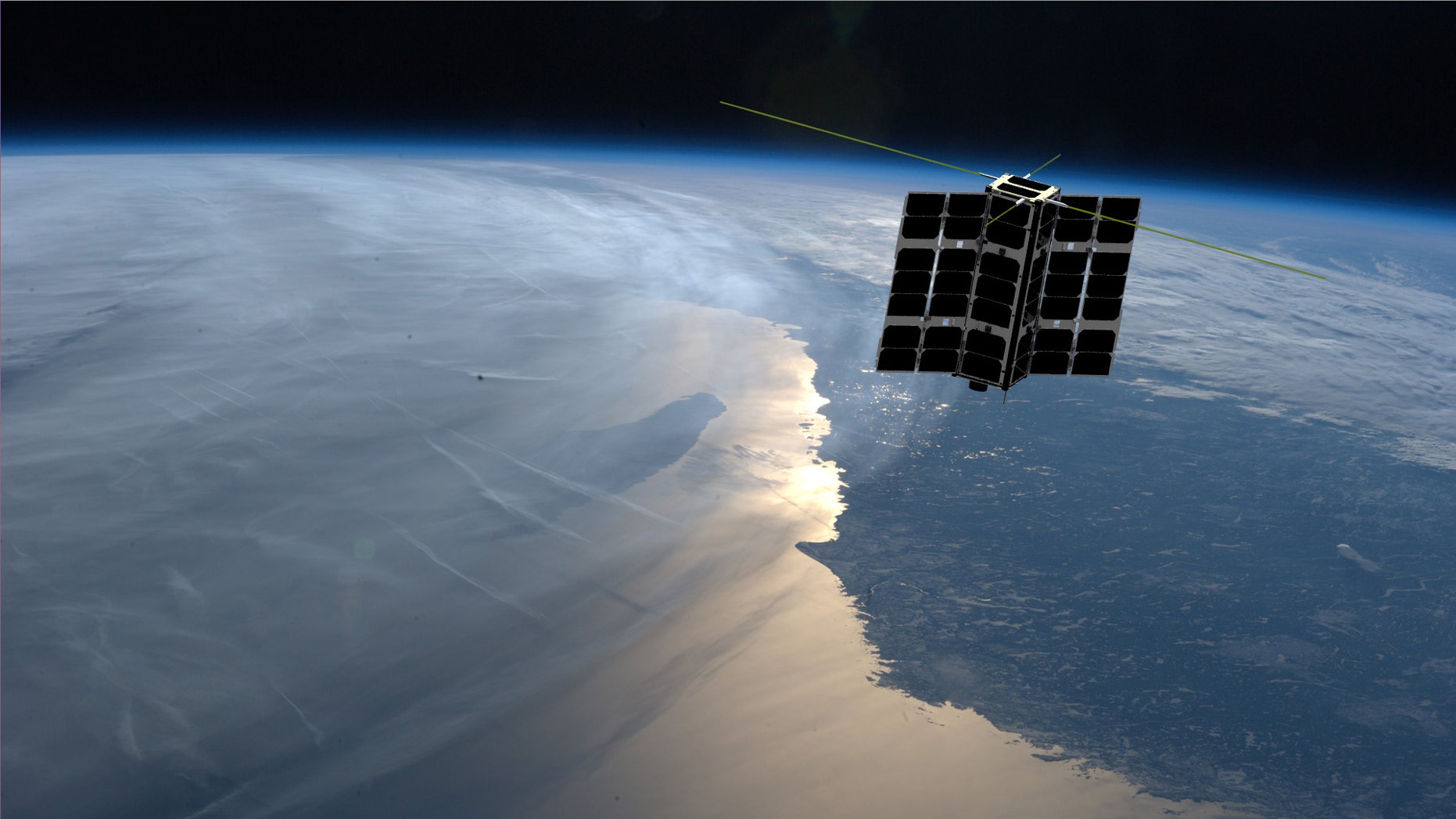 The mysterious disappearance of Malaysia Airlines flight 370, which has been missing for more than four years, has thrust aircraft-tracking technology into the spotlight.
Space technology could provide the answer, according to satellite specialist Spire Global. The company's first two aircraft-tracking cubesats were recently launched into orbit on an Orbital ATK Antares rocket from NASA's Wallops Flight Facility in Virginia.
The two mini-satellites are just the first of a host of aircraft-tracking cubesats that the company is planning to put into orbit.
LEADER OF FAILED MH370 WRECKAGE HUNT HOPES TO SEARCH AGAIN
"The target is to have 75 aircraft-tracking satellites in orbit by the end of next year," Spire Global CEO Peter Platzer told Fox News.
The need to track aircraft over water and in remote areas was starkly highlighted by Flight MH370. The aircraft disappeared on March 8, 2014, while en route from Kuala Lumpur, Malaysia, to Beijing with 239 people aboard. No transmissions were received from the aircraft after its first 38 minutes of flight, but it is believed to have crashed in the far southern Indian Ocean based on the drift patterns of crash debris that washed ashore on distant beaches.
Experts believe the captain of the doomed flight selected a route that would effectively render the plane invisible on radar in order to commit suicide, but nothing has been confirmed.
Following the MH370 disaster, the International Civil Aviation Organization (ICAO) mandated that most aircraft traveling over oceans report their latitude, longitude, altitude, and time every 15 minutes.
The disappearance of MH370 sparked a gargantuan search effort covering a vast expanse of ocean. If updates on an aircraft's position are sent every 15 minutes, however, then the search area is narrowed dramatically in the event of an emergency.
Spire Global says that satellite-based tracking is the only option for tracking across such remote areas.
"There's great interest from customers that want this data," Platzer told Fox News. "The customers that we have now are from the aircraft tracking industry, airlines, aircraft maintenance companies."
Spire Global's satellites use radio frequency technology to track aircraft. The company's system provides updates every 15 minutes and can be combined with weather data, according to Platzer.
MH370 SEARCH DISCOVERS SHIPWRECKS, OFFERS CLUES TO 19TH-CENTURY MARITIME MYSTERIES
The ongoing eruption of the Kilauea volcano in Hawaii is just one example of a situation where airlines could need an array of data at their disposal to ensure the safety of aircraft. "Whenever we have information available, it just has a smoother, safer, more efficient operation," he said.
The launch of the two aircraft-tracking cubesats took the number of Spire Global mini-satellites in orbit to 59. The firm's cubesats, which are in orbit about 311 miles above Earth, have traditionally been used for weather data and tracking ships.
Like its other mini satellites, Spire Global says that its two recently-launched cubesats contain multiple sensors, so they can also compile weather and maritime data.
Other companies are also harnessing space technology to keep track of planes. Aircraft tracking specialist Aireon, for example, is working with satellite giant Iridium and a number of aviation authorities around the world on a real-time satellite-based tracking service.
By using small-size cubesats Spire Global says that it can offer a low-cost alternative to traditional satellites.
"We're very optimistic about this market segment," Platzer told Fox News. "Having multiple options for customers is good for our business."
The Associated Press contributed to this article.
Follow James Rogers on Twitter @jamesjrogers