Memorizing Cell Phone Numbers Could Save You in Times of Crisis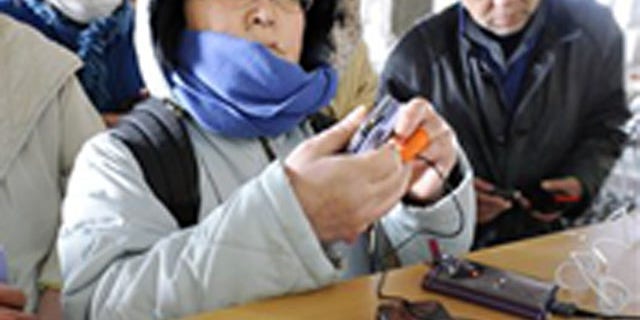 Many Americans feel naked or lost without their cell phones.
But in times of crisis those very devices -- instead of connecting people -- can sometimes lead to collapses in communications.
One reason: who memorizes cell phones numbers anymore?
A week after Japan's 8.9 magnitude earthquake, there are still more than 10,000 people unaccounted for.
Philippe Stoll, a spokesman for the International Red Cross, told the BBC earlier this week that people are still alive, but can't tell anyone because cell phones that were not swept away by flooding waters quickly ran out of power.
"I don't know how many of the phone numbers saved on your mobile phone you know by heart," Stoll said. "How do you reach someone whose number you have in the mobile you lost?"
In tech-savvy Japan, cell phones are widely used by young and old, as opposed to the U.S., where they are predominantly utilized by just the younger generation, said Ken Wisnefski, founder and CEO of Webimax.com.
"In Japan, even the older generation was reliant on technology, for some time, so the impact of this crisis is more far reaching because a large part of the population relied so heavily on that technology," said Wisnefski.
A study released earlier this month by Research and Markets, the world's largest market research firm, revealed that of Japan's population of roughly 127 million, 117 million are mobile subscribers and 90 percent of those users have access to a high speed 3G network.
Communication in and out of Japan has begun to improve, and some wireless carriers, such as Verizon Wireless, Sprint and Comcast have been offering free calling to Japan from the U.S.
But, in some of the hardest hit areas, communication with the outside world and emergency responders is still difficult.
Keith Robertory, manager of disaster services technology with the American Red Cross, said this is a reminder to everyone to be prepared in the event of a disaster.
He said people can take these few, simple steps to help improve communication and get you on the path of personal recovery:
--Save all your contacts on your home computer, update them every few months, and print a hardcopy of your contacts to keep in your car in case of an emergency.
--Write down the toll-free numbers for your banks and utility companies. In the event of a disaster, this will allow you to turn off your utilities, reprint credit cards, and temporarily change your address.
--Designate a friend or family member who lives outside your area to be your family's emergency contact. In emergency situations, long-distance calls have a better chance of getting through jammed phone lines because they only require one connection to get through, while local calls require two connections.
--If you are in a disaster area, and aren't able to get a hold of family or friends on your phone, change your voicemail to say the current time, your location, and that you are safe. This will allow anyone trying to reach you to know you're alive and where rescuers can find you.
Robertory said communication in crisis situations is vital for families and communities. Although preparation is a personal decision, families should make plans to handle disasters, he said.