Meet Periscope, the app obsessed with what's in your fridge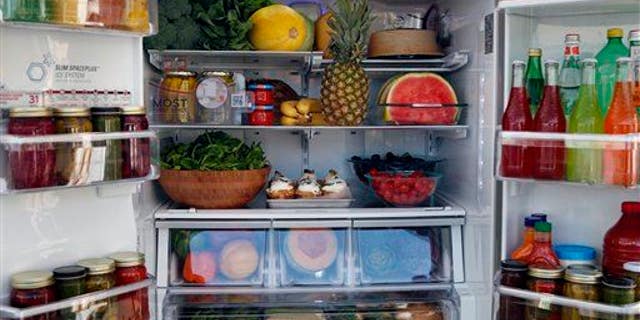 Tech analysts are comparing it to the early days of Twitter: users of a new social media app getting acquainted with something fresh—and sharing some incredibly mundane stuff in the process.
Freshly launched live-streaming app Periscope (which Twitter recently acquired) has a lot in common with popular rival Meerkat, but one big difference appears to be that users of the former appear very fond of using smartphone live-streaming to show each other the contents of their fridges, writes Lindsey Weber at the Daily Dot.
The "fridging" meme is a "weirdly reasonable and quite PG prompt for a live-streaming service," writes Weber, who was expecting to see "nothing but masturbators" when she logged on to the service at midnight and was surprised by the diversity of content—and the number of fridges.
Product Hunt founder Ryan Hoover tells TechCrunch that odd behavior on Periscope—and on Meerkat, where a man describing a pineapple gained a huge live audience—is a way of overcoming awkwardness in the services' early days.
The fridge thing is "sort of this insider club that only certain people know about, and it gives everyone a commonality," he says. Analysts say it's too early to tell which app will prevail—or whether there's space for two rival live-streaming apps.
Mat Honan at BuzzFeed says Periscope is "gorgeous and fast" but might struggle to overcome Meerkat's "head start." Like its rival, Periscope is full of "fascinating, boring, amazing stuff," he writes.
"It aims to be a window on the world, but an interactive window that supports not just real-time live video, but also real-time conversations around those videos." (Click for more on Meerkat, which has been a massive hit.)
This article originally appeared on Newser: Users of New Video App Want to See Your Fridge
More From Newser