MasterCard launches new credit card with LCD screen, keyboard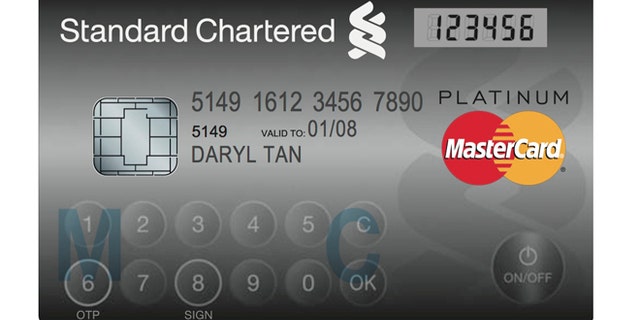 What's in your wallet?
MasterCard has introduced a new high-tech credit card -- -- one that looks and functions almost exactly like an ordinary card, save for the integrated display and numerical keypad. The screen looks and acts like the display on a calculator; it should boost security by allowing the cardholder to generate single use numerical passwords for authentication.
MasterCard calls it Display Card technology, and unveiled it Nov. 7 in collaboration with Standard Chartered Bank Singapore.
"Instead of sending customers another bulky token, could we replace something which already exists in the customer's wallet?" asked V. Subba, regional head of retail banking products for Standard Chartered Bank. "That was when credit, debit and ATM cards, immediately came to mind."
Banks looking to boost security for online banking use a separate authentication token or device, the company noted. A Display Card could do both -- and in the future it could incorporate additional functionalities and be able to indicate other real time information such as available credit balance, loyalty or reward points, recent transactions and so on.
"With the continued growth in online and now mobile initiated remote payments, consumers are naturally demanding increased security," explained Matthew Driver, a regional president for MasterCard.
"The innovative features of the Display Card serve to address this need, whilst empowering consumers to do so much more with their payment cards."
The card is manufactured by NagraID Security.