Man orders a Kindle, is sent a tumor specimen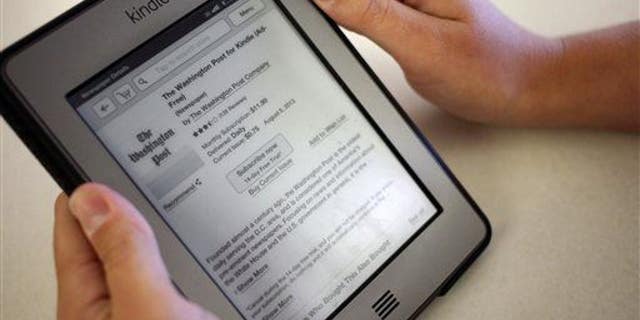 A man in England who ordered a waterproof Kindle was surprised to open his FedEx package and see a tumor specimen instead—delivered all the way from California, no less.
"When I opened it I had quite a shock," recipient James Potten tells the BBC. "My name was on the outside, but the contents weren't what I expected." The Bristol resident tweeted FedEx about the error on Saturday with the hashtag "#FedExFail" ("You've swapped my new kindle with a tumor specimen") and told them about it several times, the Bristol Post reports, but was repeatedly informed by customer service that he had received a Kindle.
He still refused to actually open the parcel, which was marked "non-infectious human tumor tissue." As Potten puts it, "Presumably this is a very important package, that needs to get to the hospital as soon as possible." The 37-year-old environmental consultant took a closer look and noticed that several digits in his tracking number matched that of the tumor specimen's.
"The tracking numbers are similar so presumably that is what has happened," he tells Metro UK. "It's a mistake on FedEx's part, rather than the people who posted the items." Eventually FedEx came by and picked up the sample, which was destined for the Royal Free Hospital in London.
Potten also received his Kindle from Waterfi, a US company that protects electronics items with waterproof substances. As Potten tweeted: "Delivered!" And this time it came "without a smidge of an anonymous human being's tissue," says Mashable.
(FedEx may have dealt science a "devastating blow" last year.)
This article originally appeared on Newser: Guy Orders a Kindle, Receives Tumor Sample
More From Newser