Logitech Debuts G600 MMO Gaming Mouse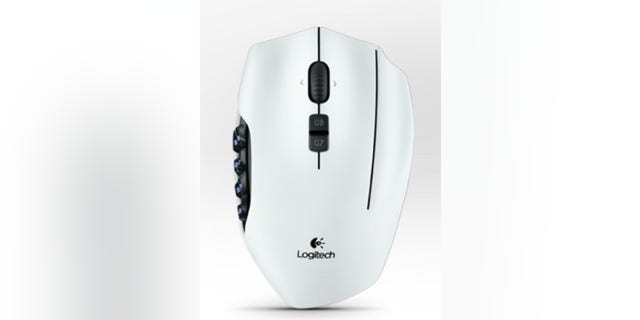 If you're a PC gamer, specifically an massively multiplayer online role-playing game (MMORPG) player, you know there is no such thing as a mouse with too many buttons. Whether you're dispatching foes in PvP combat in World of Warcraft or crushing Jedi in Star Wars: The Old Republic, you want easy access to your ability macros.
Binding them to your keyboard's number keys is helpful, but makes maneuvering while tapping multiple keys difficult. That's where Logitech's new G600 MMO Gaming Mouse comes in.
Set to launch early next month in the U.S. and Europe, the $79.99 G600 gives MMORPG players all of the tools they need to help their characters go head-to-head with the baddest NPCs and PCs and come out the other side alive and well.
Stacked with 20 buttons, including 12 unique thumb buttons aligned in two groups of six, allows you to cast spells, select weapons, and heal without ever having to touch your keyboard. Activate the G-Shift function to quickly double the number of actions each button can perform.
The mouse's thumb buttons also feature customizable backlights with more than 16 million available color combinations. The lights can be set to stay on continuously, flash, cycle or time-out after a certain amount of time.
The G600 MMO Gaming Mouse hits the market in early July.