LightSquared Claims a Fix for GPS Interference Issues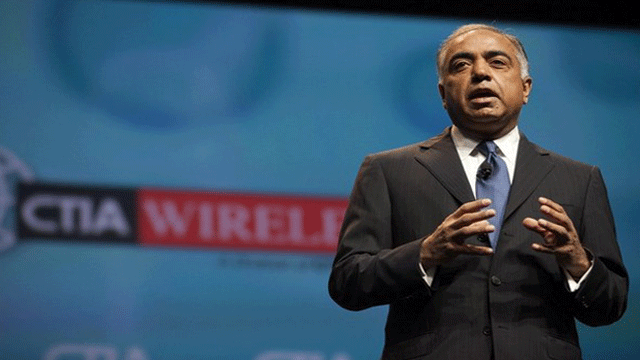 U.S. broadband start-up LightSquared said it had debunked criticism that high-precision global positioning system devices cannot coexist alongside its planned cellular network.
A LightSquared executive told reporters on Wednesday that the company had partnered with a leader in GPS technology to develop a prototype device that can provide the same precision performance. He did not name the partner company.
"We have a proof of concept that uses current technology and equipment that is available today and is affordable," Jeff Carlisle, the company's executive vice president of regulatory affairs and public policy, said on a conference call.
Hedge fund manager Philip Falcone's start-up came under fire after months of testing found its original plan for a high-speed wireless network would interfere with GPS services.
Deployment of the cellular network depends on regulatory approval from the Federal Communications Commission, which said in a public notice on Tuesday that additional targeted testing of LightSquared's proposal was needed to ensure GPS operations would not be affected.
LightSquared in June unveiled a new plan for deploying its network that uses a different block of wireless airwaves that is farther away from the GPS band.
But the new plan did not address interference problems for some high-precision GPS devices that need to be accurate within centimeters for military, aviation, agriculture, construction, surveying and other applications.
Carlisle said the new prototype receiver uses technology that can be adapted to other devices and could be put into commercial production within several months.
Falcone and investors in his Harbinger Capital Partners hedge fund have gambled billions of dollars on the success of LightSquared, making the fund the company's largest single equity investor.
LightSquared intends to invest $14 billion over the next eight years to build a wireless network, and aims to sell wholesale wireless services to companies such as Best Buy Co , which would then resell the service under their own brand names.
The United States is facing a shortage of wireless spectrum, threatening clogged networks with more dropped calls and slower connection speeds for wireless customers.
LightSquared's national network could serve roughly 260 million people using satellites and land-based signals. The interference issues have arisen over the land-based portion of the network.
It has argued that the interference problems are not a result of its signal bleeding into the GPS spectrum band.
Instead, Carlisle said, GPS manufacturers are failing to use receivers that filter out interference from other bands, and are not meeting a Department of Defense standard for the operation of the GPS system.
Carlisle criticized GPS manufacturers' claims that the interference concerns presented an insurmountable challenge. "We are showing that the problem is solvable," he said.
Medley Global Advisors analyst Jeffrey Silva said there appears to be a "work-around solution" for LightSquared's problems but the company still faces heavy scrutiny from the Pentagon and other federal agencies.
"Government user sign-off appears to be the key to untangling LightSquared's dilemma," he said.