Libya Not Taking the Internet Light.LY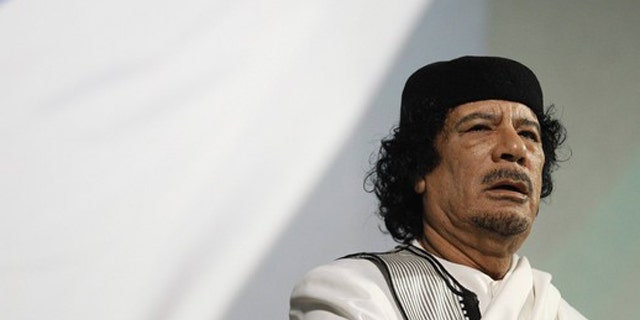 Could Muammar al-Qaddafi shut down your website for violating Libya's religious laws? If your domain name ends in .ly -- it appears so.
The Libyan government removed the VB.ly URL-shortening service from the Web for hosting content the country found offensive -- in this case, showing bare arms. Libya is prepared to go after others too, saying that .ly domains shorter than four characters are allowed only for companies or people in Libya.
"The domain's purpose (proclaimed by its registrants themselves) was to serve as a 'sex-friendly URL shortener' mainly for adult uses," explained a statement posted to the website of the Libyan agency that controls the .ly domains. This places VB.ly "by definition in the porn/adult site category," the agency said.
The VB.ly service was started by a former sex columnist for the San Francisco Chronicle named Violet Blue -- not to be confused with the porn actress of the same name -- perhaps another reason the conservative Libyan government took issue.
As popular words and phases are already registered at more common top-level domains such as .com and .net, people have flocked to alternative domains such as .ly that were intended for individual country use. Libya's .ly domain has become popular for facilitating cute site names, such as the URL for Republican Mitt Romney's election campaign, mitt.ly.
That business strategy has to change, said Ben Metcalfe, who ran the VB.ly service.
"I will never buy another .ly domain," Metcalfe told the Washington Post. ".ly domains should be considered unsafe." Real.ly unsafe. The Libyan telecom agency said it tried to contact Blue several times before pulling the plug.
"Pornography and adult material aren't allowed under Libyan Law, therefore we removed the domain," Alaeddin S. ElSharif, a representative of Libya Telecom and Technology's Web services Department, told Violet Blue in explaining the shutdown of the site and service.
Blue denies these allegations.
"No one tried to contact me. They took the domain without warning. The reasons are basically, because they said so," she wrote on her blog.
Other services such as the popular Bit.ly URL-shortening service are considered prime targets. Bit.ly powers similar services for several thousand sites, including the New York Times, Amazon.com, and Pep.si. And the site owns several domains, including ju.mp, so its business probably won't be affected. (The top-level domain .mp is for the Northern Mariana Islands.)
But other .ly domain owners are running scared. A spokesman for Romney said the politician will stop using the Mitt.ly URL, which redirects visitors to his site Free and Strong America. Spokesman Eric Fehrnstrom said "we're learning about this for the first time and taking steps to change the domain for our site."
Sure enough, the politician has bought and enabled a new redirect -- mi.tt, though he has yet to disable mitt.ly.
The .tt domain's owner? The Caribbean province of Trindad and Tobago, of course.
FoxNews.com's SciTech section is on Twitter! Follow us @fxnscitech.