LG G Flex has a 6-inch display that bends and heals itself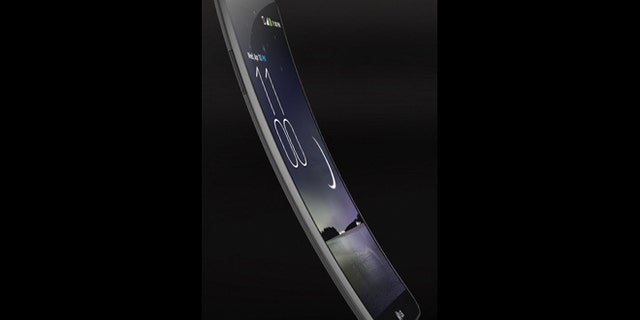 T-Mobile and AT&T confirmed at CES 2014 that they'll offer the LG G Flex, a banana-shaped smart phone with a slightly curved 6-inch OLED display. LG says you can bend the phone flat for a limited amount of time. The promise: The flexibility of the phone and screen are supposed to help them better survive the stresses and strains of the user's tight pockets.
The curvature of the screen, LG says, will help the phone deliver an "outstanding voice and sound experience" because of the way it follows the contour of the face. It should be also better at thwarting glare than flat displays.

The Flex's back cover has a coating of "self-healing" paint. Besides making the phone easier to grip, LG says, the coating should be able to withstand the wear and tear of daily use, including piercings with a blade or other sharp objects.

Other features include a 13-megapixel HD camera and a giant 3,500 mAh. Like the LG G2, the Flex has its controls on the back under the camera. We found this feature took some getting used to when we tried it on the LG 2, which has a smaller, 5.2-inch display.

Gargantuan screen size aside the Flex's tough skin continues a trend by LG to make their ever-sleeker products less fragile. Sony, Samsung, and others have also toughened up some of their models by by designing them to survive a dunk in several feet of water for up to 30 minutes.

What remain to be seen, though, are the display's display quality and readability compared to its flatter counterparts, particularly after it has been repeatedly flexed over an extended period.

No word yet on price or availability. But stay tuned for my hands-on with the LG G Flex later in the show.
For all the show news, trends, and analysis visit our insider's guide to CES 2014
Copyright © 2005-2014 Consumers Union of U.S., Inc. No reproduction, in whole or in part, without written permission. Consumer Reports has no relationship with any advertisers on this site.