Leaked Google employee's email reveals effort to boost Latino vote, surprise that some voted for Trump
A Google executive's leaked email reveals efforts to increase Latino turnout prior to the 2016 U.S. presidential election and the executive's "surprise" at Donald Trump's performance among Latino voters.
The 675-word email, first obtained exclusively by Fox News Channel's "Tucker Carlson Tonight," was written by the tech giant's former head of multicultural marketing and details a range of efforts to increase Latino turnout, including the support of a partner organization that helped to drive voters to the polls.
"We worked very hard. Many people did. We pushed to get out the Latino vote with our features, our partners, and our voices. We kept our Googley efforts non-partisan and followed our company's protocols for the elections strategy," the email begins. "We emphasized our mission to give Latinos access to information so they can make an informed decision at the polls, and we feel very grateful for all the support to do this important work."
At the end of the email, the author wrote that Latino Googler's are "probably hurting right now" and that the election results are "tough to handle now that we know not all of us were against this."
The Google executive acknowledges that Latinos, long considered the "sleeping giant" of American politics thanks to the country's rapidly shifting demographics, did vote in record-breaking numbers and turned out early—but a significant percentage supported Trump instead of Hillary Clinton.
GOOGLE PUSHES PHYSICAL SECURITY KEY
"Ultimately, after all was said and one [sic], the Latino community did come out to vote, and completely surprised us. We never anticipated that 29% of Latinos would vote for Trump. No one did," the executive wrote.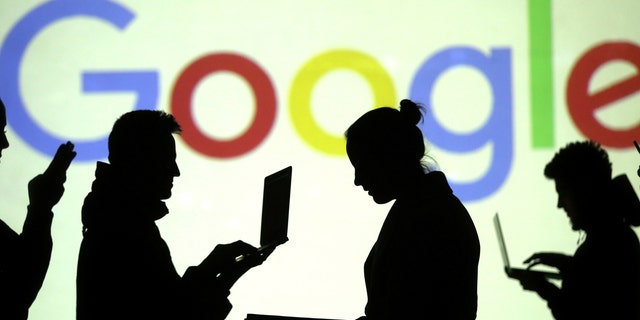 Post-election surveys found that Trump performed better among Latinos than most analysts had predicted.
"Objectively speaking, our goal was met—we pushed and successfully launched the search features in Spanish, and we thank Lisa for her support in advocating for this work. I sent Philipp a note yesterday to thank him because he and others voiced their support this too, and we greatly appreciate it. Even Sundar [Pichai, Google's CEO] gave the effort a shout out and comment in Spanish, which was really special."
A Google spokesperson previously told Fox News: "The views expressed in this email are the employee's personal political views and are not representative of any official stance from the company. Google's elections efforts—both in 2016 and leading up to this year's midterms—have been entirely nonpartisan. We will continue to use our products in an informative, nonpartisan way to engage voters leading up to November's election."
Google also supported Voto Latino—a nonprofit organization cofounded by actress Rosario Dawson, according to its website—which seeks to "transform America by recognizing Latinos' innate leadership."
The email states that Voto Latino helped ferry voters to the polls in key states, something the writer labels as a "silent donation," and that Google helped create ad campaigns to promote the rides to the polls with assistance from another Latino nonprofit group.
However, a source familiar with the matter told Fox News on Wednesday that Google has no record of any "donation" to Voto Latino.
"Our election and voting information is made available to all Americans who search for it -- it is not targeted to any locations or demographic groups. And contrary to reports, we made no donation -- monetary, in-kind, silent or otherwise -- to Voto Latino to drive people to the polls," a Google spokesperson told Fox News.
The spokesperson continued: "As we approach the midterm election, we will continue to ensure that our products and election efforts remain strictly non-partisan in nature. Our goal is to equip users with accurate, up-to-date information about their elections -- not to support any particular candidate or ideology."
AMAZON GRANTED PATENT FOR WORKERS IN ROBOT CAGES
The search giant has partnered with National Voter Registration Day, which has board members and Secretaries of State from both sides of the political aisle. A source with knowledge of the company's efforts said the employee who sent the email was not involved in any formal get-out-the-vote efforts.
According to the email, Google also worked with the Latino Community Foundation's non-partisan "#YoVoyaVotaryTu" (I'm going to vote, are you?) and with YouTube influencers to mobilize voters. That hashtag campaign had 11 million impressions, the executive noted.
The email also mentions an event that attracted 200 people and a Google hangout with a social media influencer about the power of the Latino vote.
**This story was updated on Aug. 12, 2018.