Leaked G3 Stylus shows LG's keen to grow the G3 smartphone family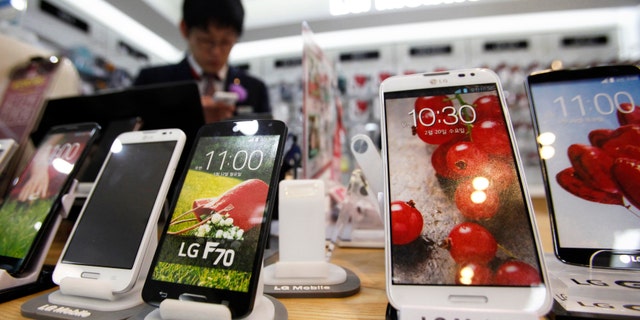 It looks like LG won't stop at the recently announced G3 Beat, and has another spin-off of the G3 smartphone planned for launch in the near future. It's apparently going to be called the G3 Stylus, and although the name suggests it'll be a Galaxy Note competitor, a leaked set of specs indicates it'll be more modest than Samsung's flagship phablet.
The specifications comes from the Zauba import/export tracking firm, which keeps tabs on new devices sent out for evaluation, and a User Agent profile discovered on LG's own website. Both sets of data refer to a phone with the model number LG-D690, which has subsequently been linked to the G3 Stylus name.
Here's what we know from the leak. The phone should have a larger screen than the G3, taking it from 5.5-inches to 5.7-inches, and matching the current Galaxy Note. However, the resolution could be lower than both the G3 and the Note 3, coming in at 1280 x 720. One important point is LG's User Agent profile has the D690's screen resolution down as 960 x 540, although this seems very low for a phone with the G3 name attached.
Related: Read our review of the excellent LG G3.
If the pixel count doesn't give away the mid-range status of the G3 Stylus, then the choice of processor will, it's expected to be a 1.3GHz quad-core chip of currently unknown origin. The rear camera is listed as having 8-megapixels, while the front camera should have 1.3-megapixels, and a total of 8GB internal storage memory is also expected. Finally, the G3 Stylus should connect to 4G LTE networks, for some super fast data on the move.
Provided it stays true to the name, LG will provide a stylus with the D690, and in an official video released then quickly retracted earlier this week, we caught a glimpse of it along with the phone. The pen seems to slip into a custom slot on the top of the G3-like device, and we can see a set of rear controls, but not the laser autofocus sensor, too.
The G3 Stylus' launch date remains unknown, but with the IFA tech show coming in early September, we'd expect to hear something official about it around that time.