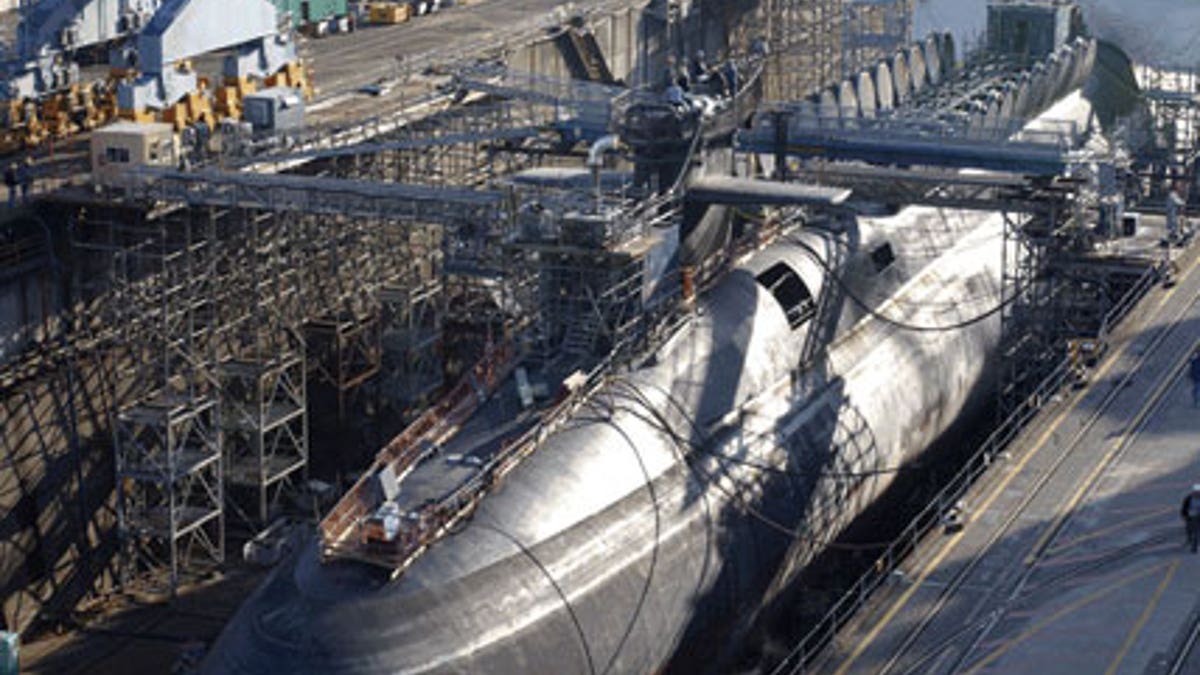 National Harbor, Md. -- A prominent lawmaker urged the U.S. Navy and Congress to start building the next generation of nuclear ballistic submarines sooner than previously planned.
The Navy is scheduled to introduce the Ohio-class replacement submarine in 2031 with plans to have it serve through 2085. Navy leaders want to build 12 of the nuclear ballistic missile submarines, or SSBNs, under the Ohio Replacement Program.
Rep. Rob Wittman, chairman of the House Armed Services Subcommittee on Readiness, said Wednesday at the Sea Air Space Exposition that he wanted the Navy to speed up the development for ORP and Congress to provide the necessary funding.
"I would like to see the construction schedule for the program move to the left," Wittman said.
Currently, the Ohio-class replacement submarine is slated to start construction in 2021. Navy engineers recently completed the program's ship specification document that will set the stage for engineering work and eventually construction of the submarine.
Designed to be 560-feet– long and house 16 Trident II D5 missiles fired from 44-foot-long missile tubes, ORP will be engineered as a stealthy, high-tech nuclear deterrent.
The most recent Quadrennial Defense Review lists undersea strategic nuclear deterrence as the top priority among 12 listed national security priorities, said Ohio Replacement Program Manager Capt. William Brougham.
In order to speed up the ORP's development, Wittman said Congress will have to increase funding. He didn't specify by how much and he didn't say when he wanted construction on next generation submarine to begin.
The subcommittee chair said the additional submarine development dollars should be part of a higher percentage of budget funding directed to the Navy in order to meet the national defense. The Pentagon's current defense budget doesn't measure up with the recent Quadrennial Defense Review that outlines a greater need for a larger naval fleet, Wittman said.
"Almost all the priorities in the QDR are related to the U.S. Navy," Wittman said. Those priorities emphasize that the nation "needs a naval fleet that's able to get there."
He explained that the Pentagon should insert an additional $2 billion for shipbuilding in future years in order to allow the service to reach its goal of a 300 ship fleet.
-- Michael Hoffman can be reached at mike.hoffman@monster.com