'Kimmy Schmidt' star posts irate Yelp review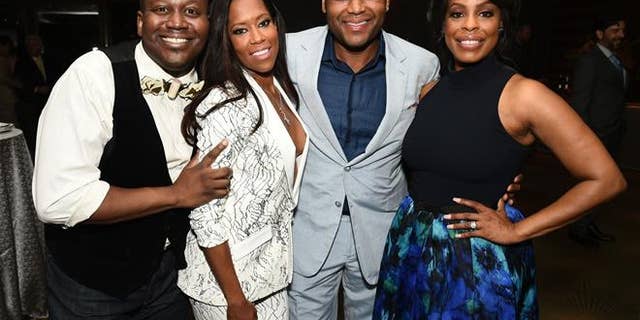 After he says he was stood up by a moving company, Tituss Burgess did not take a breath and a sip of pinot noir. Rather, the Unbreakable Kimmy Schmidt actor very publicly lost his cool on Frank's Express with a scathing Yelp review on Wednesday, giving the New York City moving company a single star for its no-show and what he alleges was an attempt to bribe him into a discount if he wrote a good review.
Jezebel points out that most of the reviews are "glowing," but another one-star review from June complains of the same no-show and good-review request. "I said when you complete the job i will complete the review," Burgess writes in his review, and adds that they texted for 45 minutes, and the no-show "completely (threw) my entire day." Burgess ends his tantrum with, "You messed with the wrong Queen," followed by a series of hashtags that Mediaite particularly loves.
Among them: #Iamgonnamakeavideoaboutyoubecauseofthedeepangerif­eel and #DONOTTHREATENMEIWILLWIN. More than 500 people have rated his review useful and helpful, while the moving company says that the whole episode is a "fatal mistake." "The problem is that we don't know this guy," a Franks Express manager tells Entertainment Weekly. "I don't know what company [he] did it with, but it's definitely not Franks Express." (Burgess tells EW there is no mistake.) Burgess soon took to Twitter to add that a company rep called him a gay slur via text and ends with: "Poor thing doesn't know hell hath no fury like a Tituss scorned." (One company is seeking $1 million for a negative Yelp review.)
This article originally appeared on Newser: Kimmy Schmidt Star Posts Irate Yelp Review
More From Newser