James Comey tweets 'justice' Bible verse after Flynn pleads guilty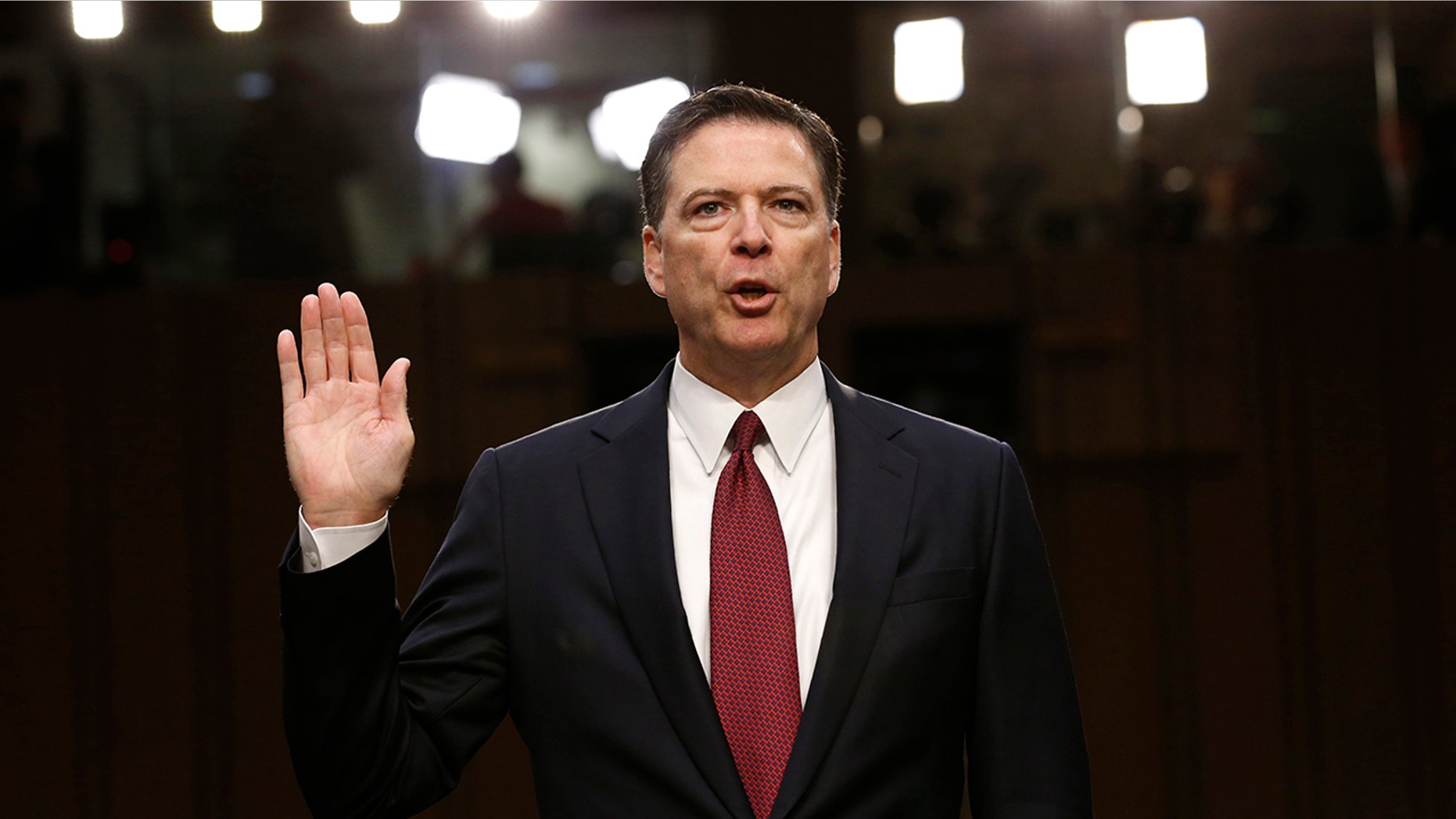 Former FBI Director James Comey tweeted a Bible verse regarding "justice" after news that former National Security Adviser Michael Flynn would plead guilty to making false statements to the FBI on Russia.
"But justice roll down like waters and righteousness like an ever-flowing stream" Amos 5:24," Comey wrote on Twitter; he also cross-posted it to Instagram.
JAMES COMEY'S SECRET TWITTER ACCOUNT REVEALED
Last month, Comey finally acknowledged his Twitter account after months of speculation surrounding it.
Michael Flynn pleads guilty
The tweet comes after news that Michael Flynn, the embattled former national security advisor to President Trump, would plead guilty to lying to the FBI.
As part of the deal, Flynn has agreed to cooperate with the investigation Robert Mueller is handling, looking into Russian interference in the 2016 U.S. presidential election.
In court documents, Flynn states that an unnamed "senior official" in the Trump transition team directed him to contact nations including Russia over a United Nations vote – a discussion cited in the charging document Friday.
In a written statement, Flynn said "it has been extraordinarily painful to endure these many months of false accusations of 'treason' and other outrageous acts."
However, he said, "I recognize that the actions I acknowledged in court today were wrong, and, through my faith in God, I am working to set things right. My guilty plea and agreement to cooperate with the Special Counsel's Office reflect a decision I made in the best interests of my family and of our country. I accept full responsibility for my actions."
A source close to Flynn said financial and emotional pressure helped lead to the decision to plead guilty, rather than endure a drawn-out court battle.
In a statement, White House lawyer Ty Cobb said "nothing" about the plea implicates anyone other than Flynn.
He said: "The false statements involved mirror the false statements to White House officials which resulted in his resignation in February of this year. Nothing about the guilty plea or the charge implicates anyone other than Mr. Flynn."
Comey firing
Comey was fired from his position as Director of the FBI in May of this year and eventually replaced by Christopher A. Wray, after being confirmed by the Senate on Aug. 2, 2017.
The former head of the FBI, who was appointed by President Obama, came under fire for his handling of the Clinton email probe -- and whose agency has been investigating whether Trump's campaign had ties to Russia.
"The FBI is one of our nation's most cherished and respected institutions, and today will mark a new beginning for our crown jewel of law enforcement," Trump said in May, announcing his decision to replace Comey.
The president told Comey in a brief letter that he could not "effectively lead" the bureau and called for "new leadership that restores public trust and confidence" in law enforcement.
Former White House Press Secretary Sean Spicer said the president's decision was based on "the clear recommendations" of Attorney General Jeff Sessions and Deputy Attorney General Rod Rosenstein.
Fox News' Juddson Berger, James Rogers, Joseph Weber, Serafin Gomez, Lesa Jansen and John Roberts and the Associated Press contributed to this report. 
Follow Chris Ciaccia on Twitter @Chris_Ciaccia