iPhone vs. Android: Who sexts more?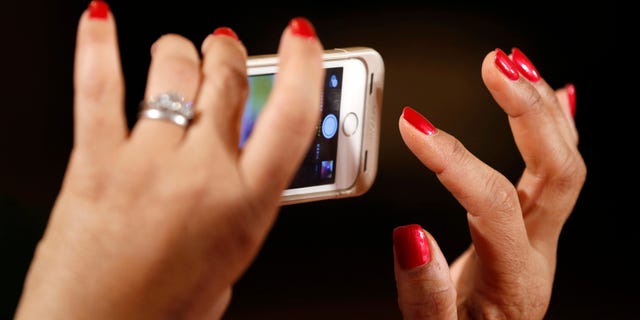 NEWYou can now listen to Fox News articles!
iPhone users are twice as likely to sext as their Android counterparts, according to the latest research from activity monitoring company Retina-X Studios.
The survey of 4,800 people also revealed a sexting surge on Mondays and Tuesdays. Peak hours, however, occurred between 10 a.m. and noon on Tuesday mornings.
"I don't think any of us expected to discover that Tuesday mornings were the peak sexting time, however, if you think about it, people may be getting back on the horse after a weekend that fell short or perhaps have gotten past the Monday rush and have a spare minute," said Ivory Thompson, Retina-X Studios' operations manager, in a statement emailed to FoxNews.com. "Whatever the case may be, it's certainly surprising that it occurs during the work day as opposed to the weekend."
A separate study by Retina-X Studios has also highlighted parents' fears about teenage sexting. The research, compiled from the company's sales data, reveals that up to 70 percent of concerned parents find that their teenager is sexting.
"The majority of teenagers have cell phones, and they are unaware of the emotional, social, and legal repercussions of getting involved in sexting," said Thompson. "Parents are becoming aware of these issues and are taking charge by monitoring their children's online/phone activity."
Earlier this year a study found that more than one in five middle-school aged children with behavioral or emotional problems had recently engaged in sexting.
Follow James Rogers on Twitter @jamesjrogers