iPhone tricks, hidden Microsoft browser and more: Tech Q&A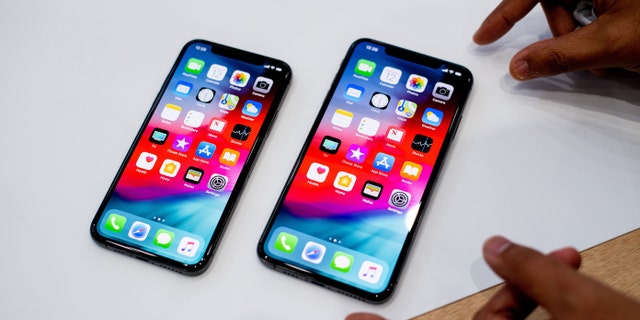 Vulnerable Phones
Q: I have the new iOS 12. Is it true that Apple made it easier for the police or a family member to get into my phone when it is locked?
A: Apple always stresses that the company takes user privacy seriously. Still, there are ways for the determined to break into an iPhone. One of the most interesting new iOS 12 features is the USB-only mode, which makes it more difficult (not easier) for people to access your phone by way of your computer or a specialty device. That's not the only change Apple has made. You really need to review all the defaults. Tap or click here for 12 security settings you need to change right now.
Protect Your Edge
Q: I use Microsoft Edge. You said that there is a particular setting to prevent bad ads, malware, spyware, and drive-by downloads. I cannot find it. Help!
A: Microsoft Edge was a leap for Microsoft, and most users agree that Edge is superior to the now-defunct Explorer. Microsoft software is pretty susceptible to malware, and there's no easier way to contract a virus (or get hacked) than through the internet. One way to protect yourself is to make your browser invisible on the internet, and Microsoft had the foresight to make that possible. The Windows Device Application Guard is a new feature that's explicitly designed to keep you safe. Tap or click here to use the internet securely with Microsoft Edge's special setting.
Listen In!
Q: I would love to hear your radio show. What station are you on in my hometown?
A: I'm happy to report that The Kim Komando Show has a 98% footprint across the United States and is broadcast on 400 radio stations. There's never been a TV Guide for radio programming, so even widely distributed shows can be hard to find, except by trial-and-error or a complete accident. That's why I have a handy station finder on my website. Tap or click here to find my show by entering your ZIP code.
Better Bulbs
Q: I hate LED bulbs. Are there any bulbs that don't blind you?
A: When LED bulbs first became popular, they seemed too good to be true. They burned brighter, lasted longer, and were smaller than any incandescent bulb on the market. They were more environmentally friendly, too. So what's not to love? Well, as you point out, not all LED
bulbs are created equal, and some of them can be downright annoying. Luckily, there's a wide variety of bulbs out there; some stay bright, others can be dimmed, and still others are designed to retain a natural-looking color. You may not love LEDs, but there's probably a bulb out there that works for you. Tap or click here for the best LED bulbs.
Organize Contacts
Q: My iPhone contacts are all messed up. Is there an easy way to clean it up?
A: As years go by, iPhone contacts can get pretty messy. You forget that Uncle Joe is already listed in your phone, and you re-enter his information three different times. You enter a first name and phone number, but you can't remember which Erin you meant to save. Phone numbers have been disconnected, yet the listing lingers. I have heard that some people whose contacts get even more muddled when they import data from one phone to another. So how do you sort out this mess? There are several different tactics you can use. Tap or click here for 5 simple steps to clean up your iPhone.
What digital lifestyle questions do you have? Call my national radio show and click here to find it on your local radio station. You can listen to the Kim Komando Show on your phone, tablet or computer. From buying advice to digital life issues, click here for my free podcasts.
Copyright 2018, WestStar Multimedia Entertainment. All rights reserved.
Learn about all the latest technology on the Kim Komando Show, the nation's largest weekend radio talk show. Kim takes calls and dispenses advice on today's digital lifestyle, from smartphones and tablets to online privacy and data hacks. For her daily tips, free newsletters and more, visit her website at Komando.com.