iPhone 6S may sport two lenses and shoot like a DSLR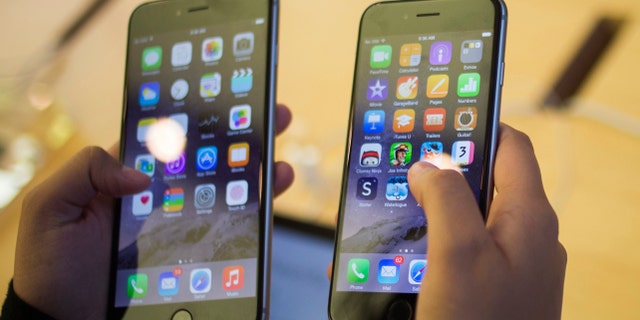 NEWYou can now listen to Fox News articles!
It seems like just yesterday Apple unveiled the iPhone 6 and 6 Plus. In the past few months, news has focused on supply shortages, which iPhone is better, and, of course, #BendGate. Now, a new report has shifted the focus from the newly released iPhone 6 models to the upcoming iPhone 6S. If history is any indication, this news post will grow exponentially over the next few months, as more news streams in about Apple's latest and greatest iPhone.
The first bit of news we've got on the iPhone 6S is about its camera. Apple commentator John Gruber says the next iPhone will feature a special "two-lens system where the back camera uses two lenses and it somehow takes it up into DSLR quality imagery."
Related: 9 awesome iPhone 6 camera features
HTC already experimented with a similar camera setup on the One M8, which has two cameras on the back: one standard camera with an "Ultrapixel" sensor that lets in more light than your average camera to improve the image quality, and another lens that offers additional information like depth of field and other elements. The two images are then sewn together and edited to accentuate specific features.
It's unclear if Apple's new technology would work in the same way or employ different techniques to increase the quality of images taken with the iPhone 6S. So far, no smartphone camera has been able to replace the DSLR, but Apple's iPhone 6 Plus is generally regarded as one of the best smartphone cameras out there. The company also has several patents for camera-related technology.
Related: Read our iPhone 6 Plus review
The most obvious advantage to dividing the lens in two would be slimming down the camera module to fit flush against the back of the incredibly thin phone. Currently, the camera module on the iPhone 6 and 6 Plus sticks out, a problem that many users have noted with annoyance.
At this point, there's no saying whether the two-camera solution described by Gruber will debut on the iPhone 6S, the iPhone 7, or at all. We'll keep updating this post with more iPhone 6S news, so stay tuned.