iPhone 6s: Force Touch and other big changes on way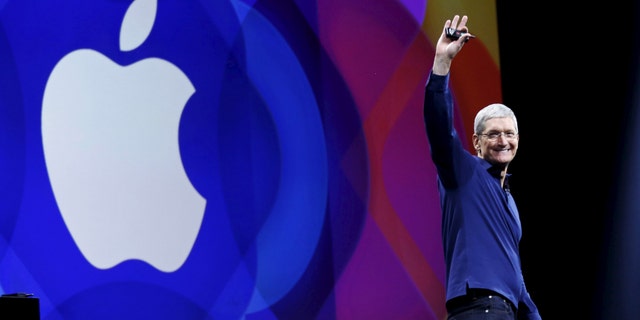 Apple is gearing up for the next versions of its smartphone. Invites have gone out for Apple's September 9th event, and we can only assume it means the rumors about the next iPhones will be put to rest then. From a sharper camera and more memory to the addition of Force Touch technology found in other Apple hardware, here's what we know about Apple's iPhone 6S and 6S Plus so far.
Force Touch
According to The Wall Street Journal and Bloomberg, Force Touch is coming to the next iPhone, which would allow the smartphone's display to know the difference between a short tap and a long press. This would potentially give users access to a slew of new commands. Force Touch is already available in a few MacBooks, as well as the Apple Watch.
A 9to5Mac report in late May also says that the next iPhone 6 will feature a Force Touch display with real-time haptic feedback that lets you physically feel your input. The report spells out ways Force Touch might be used on the phone — to drop pins in the Maps app, create Calendar events, and execute other long press-and-hold interactions with your phone. Leaked images seem to indicate a purposefully cut out hole to incorporate Force Touch in the device.
We have a better sense of how Force Touch will work on the next iPhone thanks to an August report from 9to5Mac that talks to sources who used the feature on an iPhone 6S. According to the report, Force Touch on the iPhone will trigger shortcuts. You be able to Force Touch on a point of interest in the Maps app to immediately jump to turn-by-turn directions, for example, or Force Touch the Phone app icon to jump straight into voicemail.
Recently CAD drawings leaked that seem to suggest a thicker chassis for the next iPhone, potentially to accommodate Force Touch, as well as a larger battery. This would be the first time Apple has made the phone thicker.
Better Camera, 4K Video Recording
Apple may make one of the best smartphone cameras even better with its next round of iPhones using a recent patent for a "digital camera with light splitter." This technology would allow the camera to split light into red, green and blue components, eliminating the need for color filters and making photos clearer and sharper.
Also, this technology would reduce "color cross-talk," which can make pictures look muddy due to bleeding or inaccurate colors. If this rumor is true, it would be the biggest update to the iPhone's camera in a long time, not to mention giving this future iPhone an edge over its Samsung and LG rivals.
A May research note from Ming-Chi Kuo of KGI Securities obtained by Apple Insider claims that the iPhone 6S will feature a 12-megapixel camera. That would improve upon the 8-megapixel iSight Camera found in both the iPhone 6 and 6 Plus. There has also been talk about front-flash support as well, which would mean better and brighter selfies from the new iPhones.
Also, a report from 9to5Mac suggests the next iPhone cameras could support 4K video recording, which would make them the first iPhones to do so. Ultimately Apple will be playing catch-up if this is true, as the Samsung Galaxy S5 launched with 4K video recording capabilities years ago.
MORE: Apple's Next iPhone Needs More Megapixels
Internal Improvements
The next iPhones could get a memory upgrade, jumping from 1GB of RAM to 2GB of RAM, according to a report by AppleInsider. Back in 2012, Apple introduced 1GB of RAM into the iPhone 5, as well as into the iPad with Retina display lineup. More RAM would allow the iPhone to multitask better, keeping more app states in memory as you switch from one app to another. Android phones have already made the leap to 3GB of RAM, with some models now featuring 4GB.
Kuo's May research note reiterates that the next iPhones will jump to 2GB of RAM and be powered by a new A9 processor from Apple. Kuo also expects Apple to add another microphone to the next iPhone for improved audio. Other internal design changes will tackle the bending phenomenon that some iPhone 6 Plus owners reported last fall, Kuo writes.
We could also see the addition of an Apple SIM card in the iPhone 6S series, which would allow users to sign up for mobile data plans from any carrier just by going into the Settings menu. Apple debuted its SIM card in the iPad Air 2, much to the dismay of nationwide carriers. If Apple does put its SIM card into the new iPhones, it could mean that customers purchasing a new device directly from Apple would have the opportunity to pick and switch providers as they please.
Three Models? And More Colors
We may not have seen the last of Apple's "C" line of iPhones. A report from Digitimes suggests that Apple could introduce an iPhone 6C, possibly a cheaper device with a 4-inch display reminiscent of the iPhone 5. Rumor has it that the new iPhone 6S and 6S Plus will have displays sourced from Japan Display and LG Display, while the C model will be sourced from Sharp.
Also, the C model will likely be powered by Apple's A8 processor, while the newer A9 processors will be used in the new iPhone 6 series. Those A9 processors will reportedly be built by Apple rival Samsung, the same company responsible for providing the A7 processor found in the iPhone 5s.
With the addition of a third model, Apple may even stray away from its traditional monotone, metallic color range by introducing a pink smartphone. A recent leak from a relatively unknown site called Future Supplier shows what appears to be images of the pink iPhone 6C, with a bright plastic body and a noticeably different oval flash hole on the rear camera.
Apple could go in an entirely different direction with colors, according to KGI Securities' Kuo. In his May research note, Kuo says Apple will add a rose gold color option to its phone lineup, taking a page out of the Apple Watch's playbook. However, it's not clear whether that color would be in the anodized aluminum style of the iPhone's gold, silver and space gray models or whether it would be 18-karat rose gold like the high-end Apple Watch edition. The latter would mean a substantially higher price tag.
Faster Performance, Longer Battery Life
Not only could the iPhone 6S series have more efficient smartphones, but it could also have better batteries to power them. Details from 9to5Mac suggest that the new iPhones will have Qualcomm's new MDM9635M LTE chip, which would be able to deliver twice the download speeds as the current iPhones. It's also built to be more efficient, so that could help the battery last longer. The site also claims the motherboard inside the new iPhones is a hair narrower than the current models, which could give Apple more space for a physical battery that's bigger and longer-lasting.