iOS 11 glitch: Apple working on fix for iPhone autocorrect bug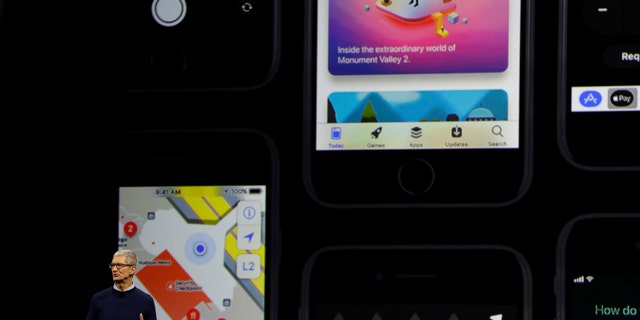 NEWYou can now listen to Fox News articles!
Ah, the A[?]rony.
Some people using iPhone, iPad and iPod Touch devices have started seeing a bug that autocorrects a stand-alone letter "i" to an ! or A and an obscure symbol that often shows up as [?].
In a support document, Apple pinned the problem on the newly released iOS 11.1, and suggested a workaround. However, in our testing, several phones that were still on iOS 11.0.3 were manifesting the bug. Apple now says the bug could also appear in earlier versions of iOS 11.
Some are floating theories on why this is just popping up and why it is only affecting some users. Apple wouldn't comment on the bug's characteristics.
This story originally appeared in The Wall Street Journal.