Intel's Computex Keynote: Ultrabooks, Tablets, More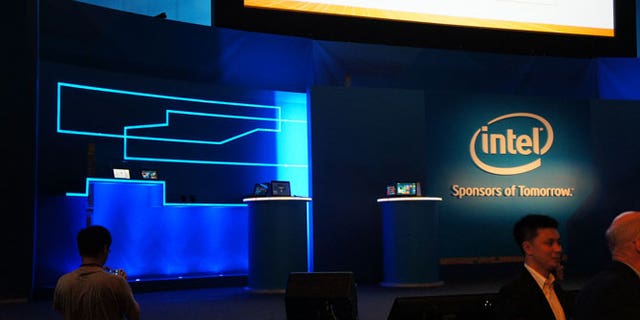 Today at Computex, Intel SVP of Sales and Marketing Tom Kilroy gave a keynote addressing the company's latest advances in mobile technology, including its just-released Ivy Bride platform for Ultrabooks.
Opening Thoughts
Before Kilroy took the stage, Intel showed a sizzle video about Ultrabooks, explaining that they are "putting the user at the center of the computing universe." Kilroy then took the stage and said he wanted to talk about how Intel is shaping the future. He spoke about the evolution of computers from mainframes to business PCs in the 1980s to the age of the Internet and now the age of the user.
"The user experience matters more now than ever," he said. "Let's face it we're humans before we're users so experiences are sensed: what we see, what we hear, what we feel. The fuel for that is content."
He said that users consumer over an exabyte a day of content and cited a Gartner study showing that, by 2016, 19 percent of mobile traffic will come from smart phones and 33 percent from tablets.
Breaking...