India Delays Blackberry Ban For 60 Days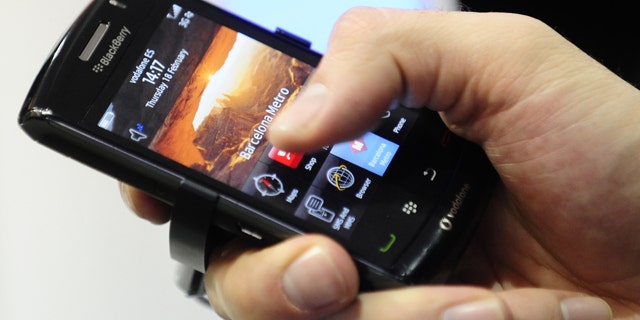 NEW DELHI – BlackBerry maker Research in Motion has offered India a few proposals to access its secure data, the interior ministry said, averting a threatened ban on its services from Tuesday.
India says it wants the means to fully track and read BlackBerry's secure email and instant messaging services that officials fear could be misused by militants.
"RIM have made certain proposals for lawful access by law enforcement agencies and these would be operationalised immediately," the Home Ministry said in a statement on Monday.
"The feasibility of the solutions offered would be assessed thereafter," it said but did not give details about the solutions. The government will review the situation in two months time.
India had given the Canadian firm until Aug. 31 to come up with a solution that would allow monitoring of emails and avoid disruption of its services in the world's fastest-growing mobile phone market.
The government said at the end of a meeting of Indian security agencies that the telecom ministry will also study the feasibility of running services through a server located in the country.
India is keen to retain its position as one of the world's fastest growing information-technology nations, and a BlackBerry ban would jeopardize its status, besides being counter-productive by limiting the efficiency and productivity of local firms.
RIM uses powerful codes to scramble, or encrypt, email messages as they travel between a BlackBerry device and a computer known as a BlackBerry Enterprise Server (BES) that is designed to secure those emails.
RIM has said BlackBerry security is based on a system where the customers create their own key and the company neither has a master key nor any "back door" to allow RIM or any third party to gain access to crucial corporate data.
Besides India, several other countries have raised concerns about the popular device over activities from terrorism to peddling pornography.
Saudi Arabia, fretful over online services such as pornography, has reached a deal with RIM on the messenger service, a consumer product outside of the secure corporate domain. India too has reached a deal until November on the messenger service, according to government sources.
Such concerns have also been raised by Kuwait and the United Arab Emirates, with the latter giving RIM an Oct. 11 deadline.
Analysts see no easy fix to the standoff as RIM says it has no way of intercepting the data that countries want access to. RIM has denied media reports that say it provided unique wireless services or access to any one country.
A shutdown would affect about 1 million users in India out of a total 41 million BlackBerry users worldwide, allowing them to use the devices only for calls and Internet browsing.
RIM's rivals Apple Inc and Nokia could be among the biggest gainers if India blocks BlackBerry services. Nokia said on Monday it will host an email server in India from Nov. 5.