Incredible drone footage shows killer whales eating a living shark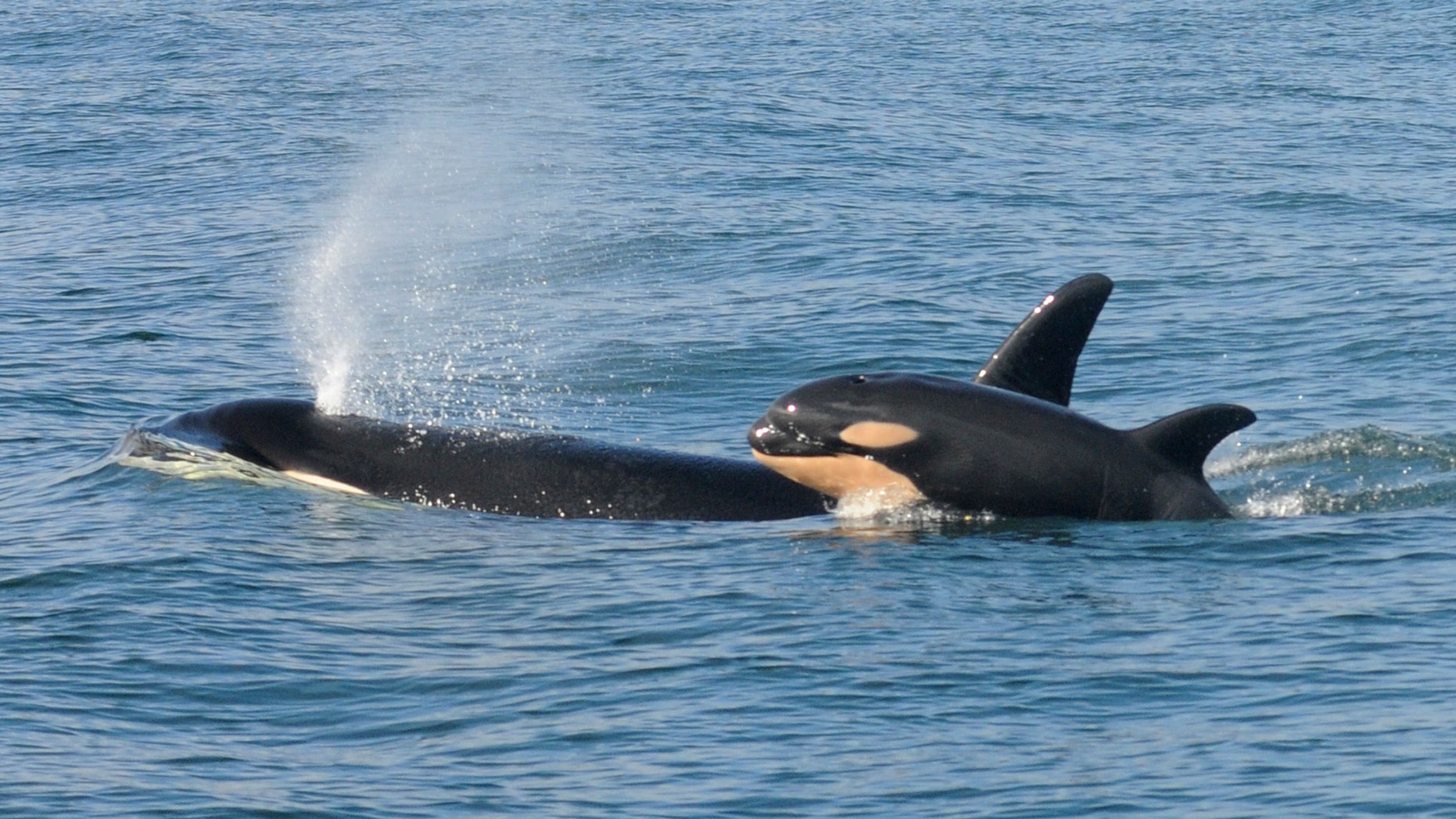 Stunning drone footage from a whale watch in California has revealed a group of offshore killer whales eating a still-living shark.
The video of the incredible marine scene from a Monterey Bay Whale Watch trip was taken by Slater Moore, a wildlife photographer and drone pilot.
"We encountered these infrequently sighted Killer Whales on the 9am trip aboard the SeaWolf II," the whale watching company wrote on their Facebook page earlier this week. "This ecotype of Killer Whales often travels in large groups and were seen about this time last December. We saw about 25 individuals and we have footage of them feeding on a Sevengill Shark!"
"These whales are typically smaller in size than the Bigg's or transient Killer Whale type and they had several very young calves with them!" they added. "Great encounter!"
While killer whales, or orcas, are technically one species, it does consist of subgroups dubbed "transient," "offshore," and "resident," according to the International Union for Conservation of Nature.
SPIDER FROM INDIA LOOKS JUST LIKE 'HARRY POTTER' SORTING HAT
One marine biologist with the Monterey Bay Whale Watch company said that the shark the group of killer whales was eating was actually still alive.
"And all of a sudden one of them brought it up, brought up the whole shark — and it was still alive, it was squirming around," Katlyn Taylor said, according to the website The Verge.