In Mongolia, 'constants.stuffy.activism' is a mailing address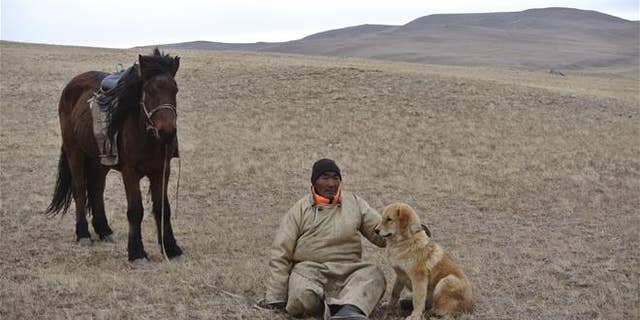 The Mongolian post office is replacing traditional addresses with easy-to-remember three-word phrases courtesy of a British startup, Quartz reports. More than 75% of the world's population has no address capable of receiving mail, notes Forbes.
What3Words solved this problem by dividing the globe into 57 trillion 3-meter-by-3-meter squares, replacing the complicated GPS coordinates of each with a three-word phrase. For example, using What3Words' system, the address for the White House is sulk.held.raves.
Anyone can download the free What3Words app to make themselves easier to find, Post & Parcel reports. But Mongol Post is the first to start using it for government mail.
More From Newser:
1970 Quarter Selling for Thousands on eBay
It's Been 10 Years Since Lonelygirl15 Lied to us All
Reporter Told to Hit Glass Bridge With Sledgehammer
"Every citizen now has an address," What3Words' Giles Rhys Jones says in a statement. Lack of addresses is an acute problem in Mongolia, where a quarter or so of the population is nomadic and not even all the streets in the capital have names.
Mongolians often have to give landmark-based directions to delivery drivers over the phone or travel miles to the nearest post office to get their mail. "Failed deliveries are commonplace, inconveniencing citizens, holding back the operations of both businesses and government, and raising the cost of deliveries," Rhys Jones says.
Starting in July, Mongolians will be able to write a three-word phrase as an address and GPS will guide Mongol Post workers right to their door.
So if you want to send a letter to the US Embassy in Mongolia, just remember: constants.stuffy.activism. (In other Mongolia tech news, read about its toxic lake of horror.)
This article originally appeared on Newser: 'constants.stuffy.activism' Is Now an Address Here