In Haitian Earthquake Disaster, Twitter Gets the Word Out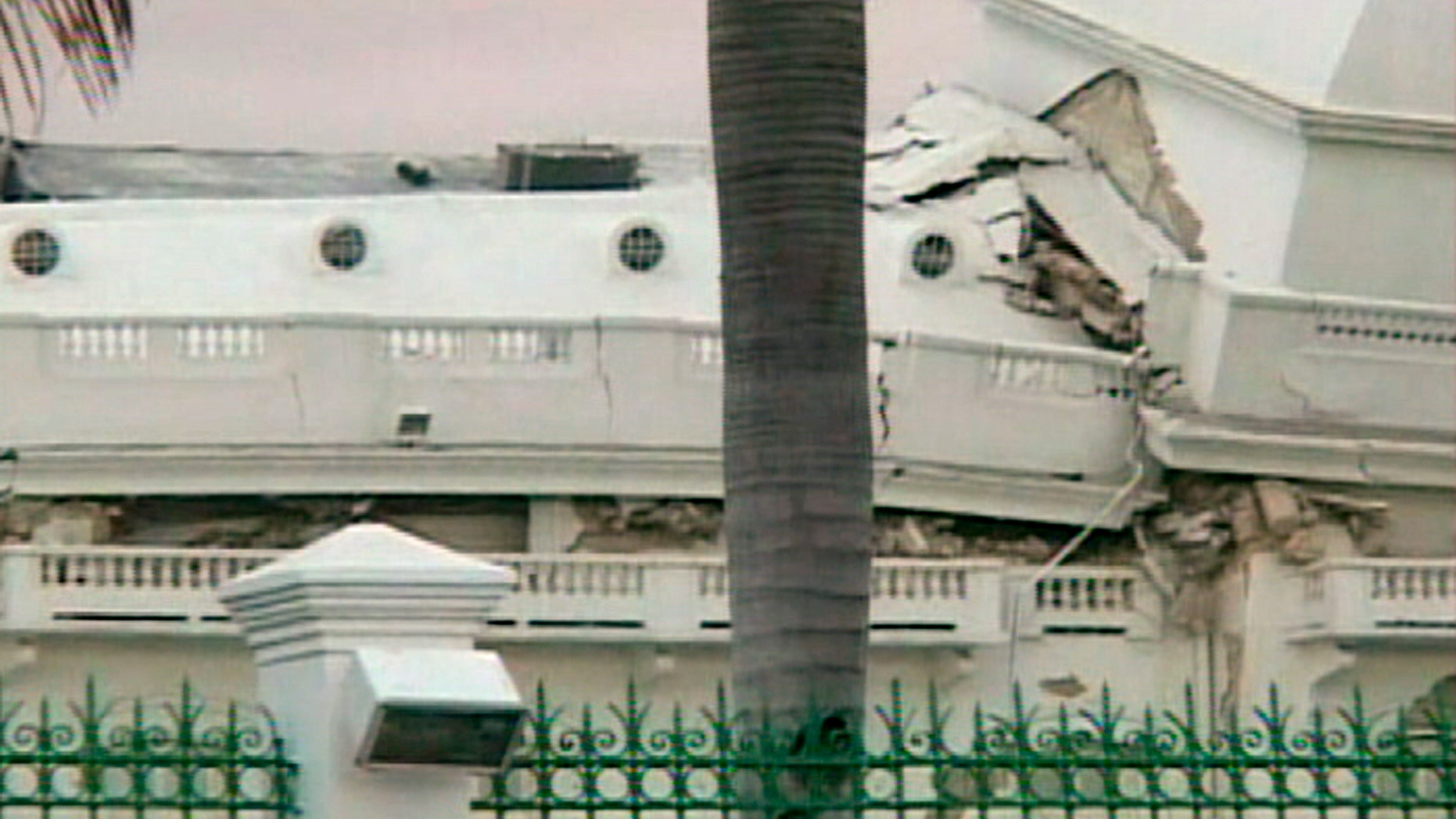 The power of Twitter to turn eyewitnesses into on-the-scene journalists stood out in the wake of the massive earthquake that struck off the coast of Haiti Tuesday. Graphic photographs of Haitians covered in rubble promptly shot onto Twitter, far ahead of anything from the traditional news wire services.
Despite damage to the impoverished nation's communication network, power wasn't cut off for the entire island, meaning Skype and the Internet were still available.
As Haitian radio and TV host Carel Pedre noted via Twitter, "I don't have a phone! We can Skype!!" And of course, the Internet was still up, meaning that while the mainstream media scrambled to get reporters and photographers on the ground in the area, residents were already posting hundreds of photos and reports about the situation on the ground.
"It's worse here then in the media. people need help and there is none," tweeted Haitian photographer Frederic Dupoux.
With most communication lines down and electricity out in many areas of the city, Port-au-Prince has become a hellish mass of people "yelling, crying, bleeding in the street," said Pierre Cote, who has been delivering streaming radio reports from the capital. "It's total chaos," he told FoxNews.com.
Cote said the air was full of dust from the endless cratered buildings that have trapped untold numbers of Haitians since the quake struck Tuesday. Port-au-Prince looked like a bomb site and is getting "worse and worse and worse" as casualties continue to mount, he added.
Asked whether the government or volunteers were coordinating relief and recovery efforts, Cote said, "It's a Third World country -- a Fourth World country -- so there's nothing you can do."
"The worst damage is in Carrfour (South of Port, near the Palace) we are hearing that many two and three story buildings did not make it," reported Troy Livesay
To follow the latest news from Twitter, search the site for hashtags,a hash symbol and brief snippet of text that group Twitter posts into themes and categories. These tags tend to emerge organically as Twitter users notice other people using them; following the earthquake, people quickly developed the #Haiti and #HelpHaiti tags.
FoxNews.com has set up a Twitter List, a selection of Twitter accounts specific to the Haitian earthquake. Follow the list for the very latest news on the disaster. Another way to keep tabs on the dynamic information on Twitter is through a service called What the Trend, which lists currently trending topics on Twitter. Along with #HelpHaiti and #Haiti, the site points to YELE, explaining that Haitian musician Wyclef Jean's official Twitter page is calling for people to help Haiti Earthquake Relief by donating $5 by texting YELE to 501501.
Photos also shot around the Internet. Haitian photographer Marvin Ady quickly began snapping photos of the disaster and uploading them to twitpic, with captions such as " Home is all rubble now" and " House split in half in Haiti."
Twitter is a text-only service, so a number of Web sites exist to host photographs to whom people can link from their tweets -- services like twitpic, tweetphoto, yfrog and more. But few of these allow visitors to search them effectively, so yet another group of sites exists as search engines for those image-hosting services.
The most powerful is PicFog, which offers real-time image searching capability. Search the site for Haiti and you'll find the latest images linked from tweets and posted to the the image hosting sites. And in the world of video, UStream is a popular and free video-streaming site. Following the earthquake, journalist Pierre Cote quickly set up a feed of video from Haiti, and others are sure to follow.
Want to help? Here's where you can donate your money or your time.
LINKS FROM THIS STORY:
Twitter: www.twitter.com
Twitpic: www.twitpic.com
Tweetphoto: www.tweetphoto.com
yfrog: www.yfrog.com
PicFog: www.picfog.com
What the Trend: www.whatthetrend.com
Skype: www.skype.com
UStream: www.ustream.tv