Huawei TalkBand N1 tracks exercise with your ears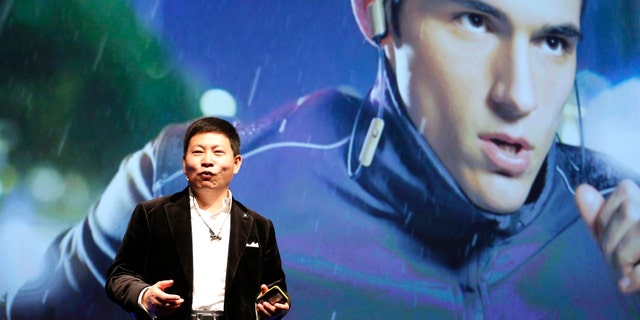 BARCELONA - As more smartwatches hit shelves, some companies are taking wearables off your wrists. Huawei is one of them, announcing the new TalkBand N1 earbuds at Mobile World Congress. Instead of a wristband, the N1 earbuds put fitness tracking capabilities in your ear, while also acting as a Bluetooth headset and music player.
The most intriguing thing about the N1 earbuds is that it can be your extra MP3 player. With its 4GB of onboard storage, you can download up to 1,000 songs and listen to them without lugging around a smartphone.
MORE: Best Fitness Trackers You Can Buy
I saw the N1 earbuds briefly at Mobile World Congress, and I was impressed by their sleek design and surprisingly light weight. While a wireless design oozes convenience in general, the two buds also magnetically attach together when you're not wearing them, forming an X shape that secures them loosely around your neck.
Made of a soft rubber material, the buds have a pleasant yet luxurious brushed metal look. They weigh a mere 18 grams, making them easy to wear and bring with you on the go. They're also rated IP54, meaning they will withstand dirt, dust and splashes of water with no problem.
The TalkBand N1's integrated accelerometer will help you keep track of steps, calories and distance while you exercise. However, the N1 earbuds lacks a heart rate monitor, a feature both the Jabra's Sport Pulse earbuds and SMS Audio's BioSport earbuds offer. Also, you'll also need to bring your smartphone if you like to map your runs via GPS (Huawei provides an app).
Receiving and answering calls with the N1 earbuds is meant to be as simple as possible. When a call comes in, the earbuds tell you the name of the person calling or the number so you can decide if you need to answer it. All of Huawei's TalkBand wearables have this unique Bluetooth calling feature.
Huawei claims that the earbuds will last up to 3 days on a single charge and get up to 5 hours of call time. However, it's unclear what "3 days" actually means and how much music listening time you'll get during that time period. The earbuds are slated for release in May and will cost 119 euro, or about $134.