HTC Launches Facebook Phones and First Tablet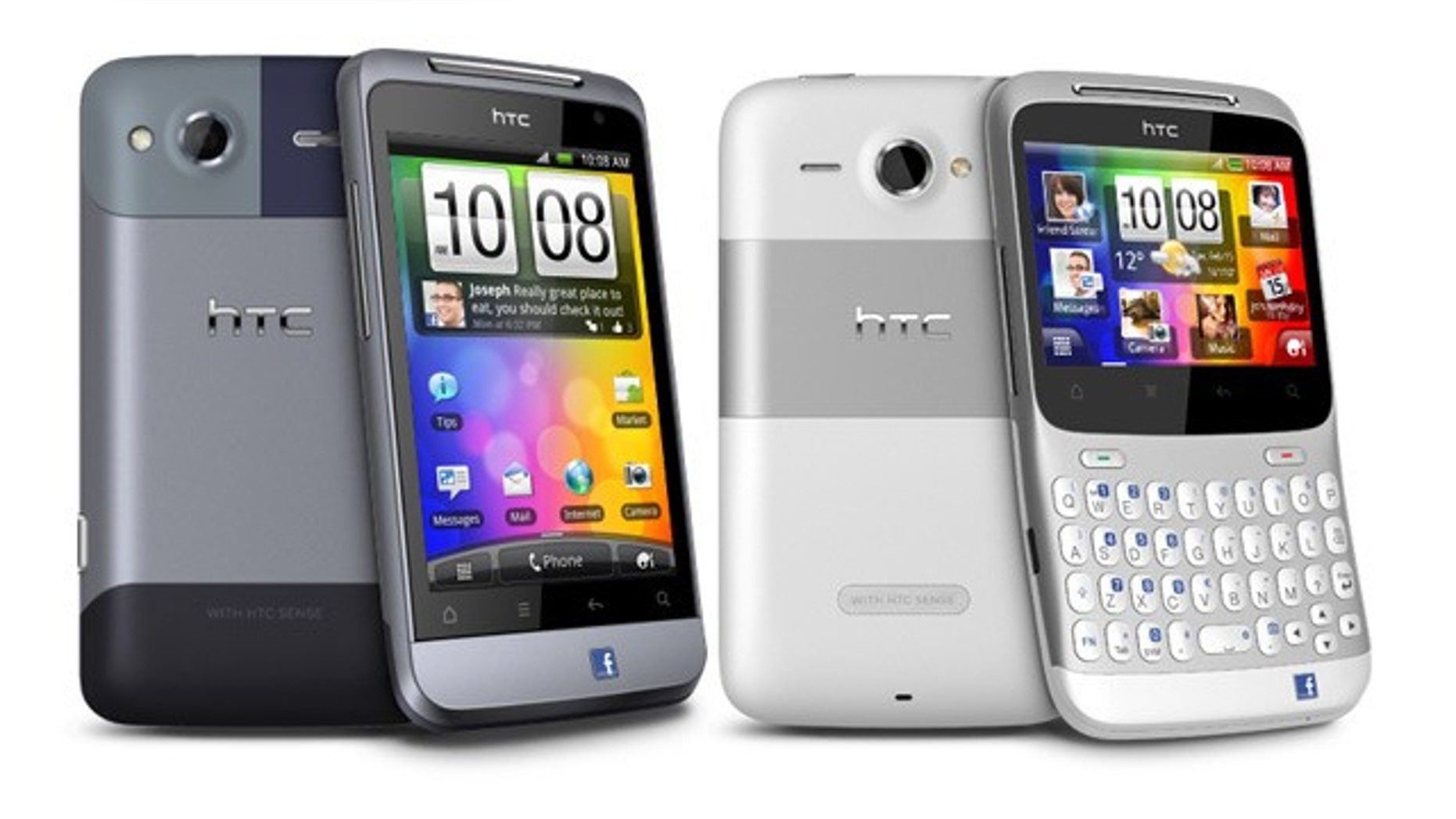 Taiwanese handset manufacturer HTC launched five new smartphones Tuesday at the Mobile World Congress in Barcelona, including two models targeted at Facebook users and the company's first tablet.
It was the first time HTC launched so many products at once, suggesting it would work even harder in 2011 to compete with rivals including Apple and Research in Motion.
Two of the new handsets -- the ChaCha and the Salsa -- will try to differentiate in an ever more crowded market via deeper hardware and software integration with Facebook.
Both were targeted at heavy users of the social networking site and feature a dedicated button allowing users to share content on the website more easily. For instance, if you were reading a web page and hit the Facebook button, the link would automatically publish on your wall.
The main difference between the ChaCha and the Salsa was that the former has a full QWERTY keyboard. The ChaCha has a 2.6-inch touch screen and the Salsa a 3.4-inch one. Both run on Google Android's open operating system.
"Devices with Facebook support will appeal to consumers. ChaCha will compete with BlackBerry devices in the youth market," UK-based telecom consultancy CCS Insight said.
HTC has, over the past three years, developed a solid expertise in Android. In 2010, awareness of the HTC brand skyrocketed around the world to reach 50 percent, up from 13 percent a year earlier, in large part thanks to the success of its high-end Desire model. Shipments more than doubled to 25 million units.
As of the end of 2010 HTC was the world's ninth-largest cell phone maker. Its position in smartphones, however, was stronger.
Finally, HTC unveiled its first tablet, the Flyer, with a 7-inch screen and 1.5 gigahertz processor from Qualcomm.
HTC redesigned and adapted its Sense user interface -- a layer that lies on top of the operating system and can be customized to offer a better experience -- to the tablet.
The tablet also includes a digital pen so that users can scribble on the margins of digital books and documents and take handwritten notes.
HTC said it would unveil a new version of its Sense user interface, specifically targeted at super smartphones, in 2011.