HP Launches $1.6 Billion Bid for 3PAR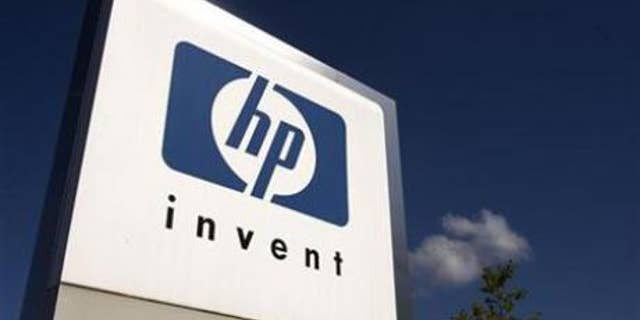 Hewlett-Packard Co offered $1.6 billion for 3PAR Inc on Monday, topping technology rival Dell Inc's deal to buy the data storage company and potentially sparking a bidding war.
HP's move to acquire 3PAR for about one-third more than Dell's offer comes during a rush of mergers in the technology sector, with companies taking advantage of cash stockpiles and relatively low stock market prices.
or its part, HP has been looking to expand into new businesses, with acquisitions of network device maker 3Com, tech services provider Electronic Data Systems and mobile device company Palm. It has become a giant, sprawling enterprise in the process, with more than 300,000 employees
"3PAR will further expand our strategic footprint in storage and diversify our offerings," Dave Donatelli, head of HP's enterprise server, storage and networking business, said on a conference call.
HP's $24-a-share offer for 3PAR marks a 33 percent premium to last week's bid by Dell, which the storage company's board has approved. At the time, Dell's bid marked an 87 percent premium to 3PAR's share price.
HP said it was awaiting a response from 3PAR. A representative from Dell was not immediately available, and 3PAR declined to comment.
HURD FACTOR
HP, faced with turmoil in its top ranks after the resignation of Chief Executive Officer Mark Hurd, said it had been eyeing 3PAR before Dell's public announcement last week. It said its board had approved the bid.
"This has been a methodical process," Donatelli told Reuters. "We've given a superior offer, and we're confident in our business case and our proposal."
Some analysts had speculated that the absence of a permanent CEO may deter HP from dealmaking, but Donatelli said it would not be a hindrance.
"I have absolutely no concerns as it relates to this deal," he said.
Shares of 3PAR, which was founded in 1999 and posted revenue of $194 million in its last fiscal year, jumped 41.3 percent to $25.49 after the HP announcement. HP stock was down 2.6 percent at $38.80.
The competing bids for 3PAR come as technology heavyweights like International Business Machines Corp and Oracle Corp are vying to become one-stop shops for all of their customers' technology needs, including security and storage.
In particular, such vendors have been boosting investment in "cloud computing" technology, which enables users to access data and software over the Internet and corporate networks, allowing them to save space and costs.
Some analysts said HP's offer was surprising because Dell had offered such a steep premium, but they also raised the possibility of counteroffers.
Cross Research analyst Shannon Cross said another bidder could emerge in what would be a rare bidding war in the technology industry.
"I don't think they are making an acquisition just to hurt Dell; this is a strategic asset," she said. "Storage is a focused area for HP as well as others, and 3PAR has a good product set."
Cross said she expected to see more acquisitions like this one.
Donatelli said HP had met with 3PAR's senior executives and felt they would be an "excellent fit." The company offered terms that it said would be similar to those proposed by Dell, but would not include a termination fee.
HP said its proposed deal would close by the end of the year.
(Reporting by Paul Thomasch, Ritsuko Ando and Soyoung Kim; additional reporting by Franklin Paul; Editing by Lisa Von Ahn and John Wallace)