How to make an iPhone last longer instead of buying a new iPhone 7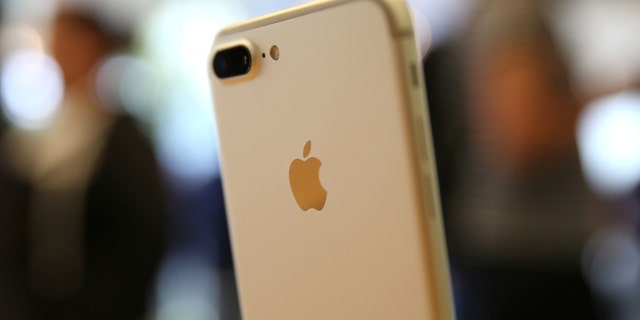 The recent release of the iPhone 7 was met with the usual excitement brought on by Apple's latest technology. People were lined up outside Apple Stores around the country for days before they were ready for sale.
It's no wonder why the demand is high for the iPhone 7. It has an amazing dual-lens camera with optical image stability for the most amazing smartphone photos ever. It has an A10 Fusion Chip, a longer battery life and it's dust and water resistant.
Even with all the shiny new bells and whistles, do you really need to upgrade? It can be very costly since most mobile carriers have stopped offering a free upgrade when you sign a two-year contract. Here are some ideas to help make the iPhone you already have last longer.
1. Simple tricks to extend the life of your old iPhone
More From The Kim Komando Show
You could have some minor problems with your old iPhone that are just annoying and not pressing reasons to buy a new one. Here are a few ideas to solve those problems:
Always update the iOS - iOS updates are released quite frequently. Some people don't like updating the iOS because they're afraid of glitches in the newer operating system, or that they won't like how it runs.
These iOS updates are released for a reason. They're designed to keep your phone secure and operating smoothly. If your phone is running sluggishly it could be from the iOS not being updated.
To make sure your iOS is up to date, go to Settings >> General >> Software Update.
Make your old iPhone look new - A broken phone screen looks bad and makes it difficult to use. Apple charges between $100 and $150 to fix a broken screen depending on which phone you have. You can even find a do-it-yourself screen replacement kit for under $30.
A scratched or dull case could make your iPhone look unappealing. There are several inexpensive cases you can buy that will make your phone look great again. Pick one that shows off your own personal style.
2. Expand your storage capacity
One of the great new features of the iPhone 7 is larger storage capacity. You can choose from 32GB, 128GB or 256GB. That's very enticing if you take a lot of pictures or have tons of music.
However, there is a way to get more storage while keeping your older iPhone:
Take advantage of the iCloud - iCloud is the online storage program available to all Apple users. It comes pre-installed on all Apple products. I'm sure you've seen the prompt to sign up or sign into your iCloud account.
To access your iCloud storage settings on your iPhone equipped with iOS 8 or later, tap Settings >> iCloud >> Storage >> Manage Storage. If you're using an earlier version of iOS, tap Settings >> iCloud >> Storage & Backup.
You get an initial 5GB of storage free, and once that's full you can purchase more space. The least expensive option costs $.99 cents per month and gives you an extra 50GB.
The next option costs $2.99 a month for 200GB. There is a $9.99 per month option that gives you an extra 1TB. The largest storage option is 2TB and costs $19.99 a month.
You can use the space to back up your photos, calendar events, documents, notes, contacts and whatever else you can think of.
If you want to add more storage space to your plan, go to Settings >> iCloud >> Storage >> Buy More Storage. You can select from the different storage options and price ranges that will be automatically deducted from the card listed on your iTunes account.
3. Extend the life of your battery
You might think you need a new iPhone if the battery on the one you already have doesn't keep its charge very long. It's very frustrating and is one reason people think they need to upgrade.
Before you go out and spend hundreds of dollars on that iPhone 7, try these battery life extending tips:
Turn off app location services - Using your phone's GPS radios for location tracking is a big battery hog. You can disable your phone's location services altogether but that may limit the functionality of a number of apps.
Obviously, location sensitive apps such as mapping/traffic guides, outdoor running/hiking workout trackers, and social media check-in apps like Facebook, Yelp or Foursquare will require location services to be turned on to take advantage of their specialized tracking features. If you don't really care for or rarely use any of the location-based functions of these apps, then go ahead and turn off your phone's general location services to save juice.
On iOS, you can limit apps' location access to "Never," "While Using The App," or "Always." For most apps, "While Using the App" will be the best setting but you can always restrict it to "Never" if you feel that a particular app doesn't need location info. With that said, having each app's location set to "Always" will be one big battery killing mistake you want to avoid.
To check and modify an iPhone's Location Services open Settings >> Privacy >> Location Services. From here you could turn Location Services completely off by toggling the switch or scroll down and set the setting for each app.
Lower your screen brightness - Your phone's screen brightness actually plays a huge factor in prolonging your battery life. If you are a power user and you have it on full brightness all the time, then you're probably losing two to three hours compared to having it on half brightness.
Setting your screen brightness to as low as you can go while preserving viewability is the best way to go for getting more usable hours from your phone. Turning on your smartphone's Auto-Brightness so it will automatically adjust to the current ambient light is also recommended.
On iOS, adjust your brightness setting by swiping up to access the control center then set the slider to the desired setting. You can also set the Brightness and turn on Auto-Brightness by going to Settings >> Display & Brightness.
Disable push email - Another reason you're going through battery power so quickly is having push email enabled. This is especially true if you have multiple email accounts on your phone and they are constantly trying to get email updates as they come.
Push is when email is dropped to your phone's inbox whenever a new message comes in so your phone is constantly listening to the email server. This can drain your battery significantly faster if you receive numerous emails on various accounts set up on your phone.
For more efficiency, it is recommended that you turn off Push for email and set your phone to fetch manually or at set intervals.
To change this setting on an iPhone go to Settings >> Mail >> Fetch New Data >> then toggle Push to Off. On this same page, you can set each account to Fetch according to a set schedule or manually. (For best battery savings, set the Fetch schedule to Manual.)
Shorten screen timeout - A quick setting you could tweak is your screen timeout settings. The longer your screen is on when it's idle, the more battery life it consumes. Try shortening your phone's timeout setting to better efficiency since this will turn off the screen quicker when you're not using your phone.
To set your Auto-Lock settings on an iPhone, go to Settings >> Display & Brightness >> Auto-Lock >> then set your auto-lock duration. The shorter, the better.
A longer lasting battery, more storage, and a better looking and functioning phone should be enough to help you wait for an upgrade. Besides, the 10-year anniversary of the iPhone is in 2017 and the iPhone 8 is expected to be fantastic! You might want to save your upgrade for that one.
On the Kim Komando Show, the nation's largest weekend radio talk show, Kim takes calls and dispenses advice on today's digital lifestyle, from smartphones and tablets to online privacy and data hacks. For her daily tips, free newsletters and more, visit her website at Komando.com.