How to Brew Coffee From a Race Car Engine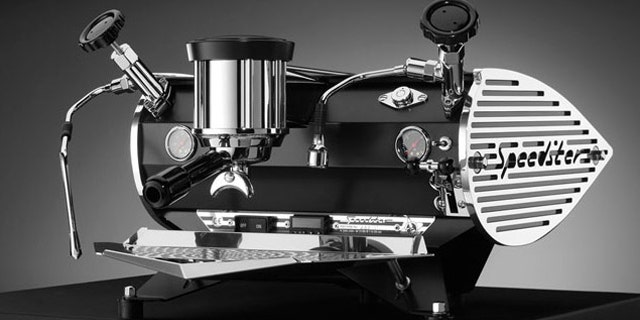 How cutting edge can you get? If you've got the bucks, there's a world of awe-inspiring gadgets and goodies out there for you. From hundred thousand dollar watches to speakers that sound so good they'll make an audiophile weak in the knees, The Big Ticket is your weekly peek into the best goods gobs of money can buy.
Decorating a new motor-themed coffee bar? Use the Speedster Espresso Machine (just $7,000!) as your centerpiece. Made from stainless steel, this advanced machine features a double boiler system, electronic temperature controllers, a steam boiler with heat exchanger to pre-heat the water, a commercial grade rotation pump, two water temperature settings, a four-hole steam tip, and the ability to trick guests into thinking you're brewing their drinks in an engine block.