How mobile apps can be doctors' 'virtual assistants'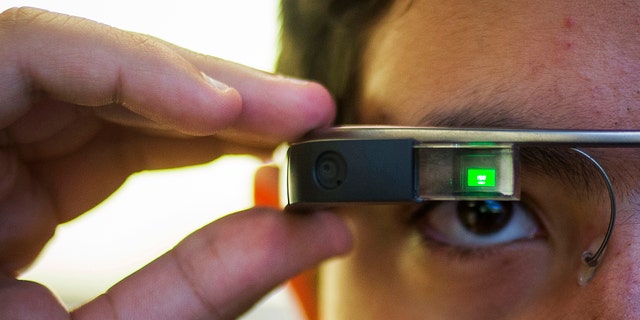 Apple's Health app may have grabbed plenty of headlines since its recent launch, but there's plenty of other app innovation happening across the healthcare industry.
Mobile phone applications, for example, are serving as "virtual assistants" for physicians, keeping track of medical advice dispensed during a clinical encounter, and making it available much later when patients urgently need it. Even Google Glass is being used in this newest niche of healthcare technology.
"This is an excellent application of technology," said Dr. Steven Levine, a neurologist who serves as the chief of neurology at the University Hospital of Brooklyn and the associate dean for clinical research at the Brooklyn Downstate Medical Center and Stroke Center.
An eyeful of information
This is all part of an innovative trend in medicine that enables doctors' offices to become more focused on their patients' needs. Patients require education, for example, on how to take new medicines, when to take them, and what to avoid when taking them. For generations, kindly Marcus Welbys have been giving patients their best bedside practice, telling them about the effects, and side effects, of their latest prescription. Or giving them other, post-clinical advice.
Now, using the Kareo patient education application, and Google Glass, a doctor can simply tap on the frame of his Google Glass eyeglasses to record a meeting with a patient, and enable the patient to download the digital recording later, if they want to review the instructions again. This saves the patients the burden of having to call the doctor, or the pharmacist, and saves time for the providers.
"We've been innovating with the new Google Glass system, a hands free computer system that has the ability to connect to the Internet and capture audio and video through the lens" said Dr. Tom Guiannuli, chief medical information officer of Kareo. "Studies show the majority of patients do not recall specific instructions given by their provider within minutes of the encounter. This can impact their health, lead to readmissions, and increased costs."
At the end of the encounter, the physician taps on the Google Glass frame, and images of patients who have registered with the Kareo electronic health records system emerge in a corner of the glasses' lens for the doctor to view. Another tap on the frame of the glasses and the recorded information is sent, encrypted, wirelessly, as a video blog posting on the patient's own private video portal within the Kareo system. "Everyone is communicating clearly on what the discharge or care instructions are," says Guiannuli. "This reduces complexities and overall headaches for the healthcare system."
These kinds of apps are being customized, based on patient surveys and focus groups, said Dr. Levine. "We have a grant to develop mobile apps specific to stroke survivors and caregivers, based on age, race/ethnicity, and gender," he added.
Medical establishment on board
This trend is new for healthcare, which has often been slow to embrace information technology to improve performance. The temptation for the traditional healthcare community is to write off "virtual medicine, integrated ecosystems, consumer transparency, and the like, arguing that healthcare is fundamentally a local business," said Tom Main, founder of the Oliver Wyman Health Innovating Center. But the impact of these virtual assistants will be "formidable" in the coming years, as the timing is now right, and the technology is available, to make it happen.
A reason for this – the medical establishment is on-board from the start. The Institute of Medicine (IOM) of the National Academy of Sciences has identified communication breakdowns as a significant source of medical errors. The healthcare environment is very complex and can be quite difficult for people to navigate.
"When you take that average person and add the stress of illness or injury, attention and comprehension suffer. The final ingredient in the recipe for disaster is time-pressured clinicians. Anything that can help a patient understand what they need to do to care for themselves can be beneficial," said Christopher Hanifin, chairman of the physician assistant program at Seton Hall University. "Providing a patient with good instructions often seems time consuming, but in the end clinicians save time by not having patients call back with questions and not suffering a bad outcome due to misunderstandings," he added.
However, like all new technologies, especially in medicine, there is a potential downside. "The chief downside to this technology is that it might fail to reach those who could most use it. People with lower socioeconomic status probably need the most help and may well lack access to the electronic resources necessary to draw a benefit from all this technology," said Hanifin.