How important is Amazon's NFL deal for Amazon and the future of the league?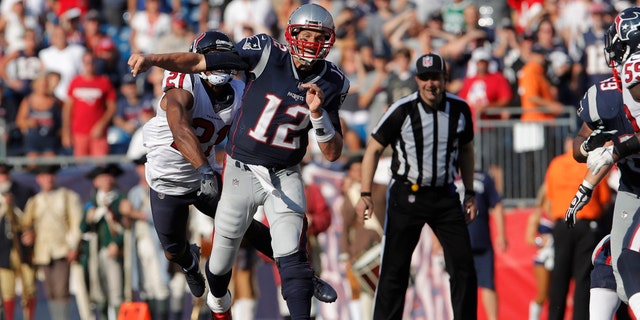 Amazon is set to begin hosting the first of its 10 Thursday Night Football games with tonight's match-up between the Green Bay Packers and the Chicago Bears. As consumers continue to be faced with a deluge of content options and cord-cutting becomes more popular, it remains to be seen whether consumers will fork out an extra $99 per year for something they can already get for free.
Amazon is betting heavily (to the tune of a reported $50 million for the streaming rights) that customers will want to watch the game on Amazon's Video service. Last year, Twitter paid a reported $10 million for the games, which demonstrates that Amazon is willing to pay up for the chance to acquire new Prime subscribers.
"In order to enhance its value proposition in a highly competitive [over-the-top] market, Amazon needs appealing, differentiated content," Tom Richardson, a sports industry veteran who teaches digital media in Columbia University's Sports Management masters program, wrote in a recent LinkedIn article.
AMAZON UNVEILS NEW PRODUCTS, INCLUDING NEW ECHO SPEAKER, FIRE TV
Amazon has been building up its content offerings for Prime Video, which competes with the likes of Netflix, Hulu, HBO Now, as well as other traditional media. In addition to the Thursday games, which Richardson added are a "pretty safe bet," it has a number of its own shows, including "Man in the High Castle," "The Tick" and "Transparent," which has received critical acclaim in the form of both Emmy nominations and wins.
The streaming service is also reportedly looking to add its own version of HBO's mega-hit show, "Game of Thrones," according to media reports.
Though Amazon may not see a flood of new subscribers for Amazon Prime because of the streaming rights, it's clearly part of expanding the benefits of the service.
"This is virgin territory for Amazon, which has never had major sports rights before, and of course it's for a single game a week for only some of the weeks of one season, so it's a pretty limited offering," Jackdaw Research chief analyst Jan Dawson told Fox News.
Dawson added, "I've no doubt Amazon will see some new signups as a result of offering the Thursday night games, but I can't see it moving the overall needle much relative to its existing strong growth in Prime subscribers."
Richardson agreed, saying that it probably will not be a determing factor in adding new Prime subscribers, but it will likely "at the very least, enhance the perceived value of Prime membership."
Amazon has never publicly disclosed how many Prime users it has, but third-party research from Consumer Intelligence Research Partners puts Amazon Prime membership at around 80 million people in the U.S. alone.
In addition to the games available to U.S. Prime members, they will also be available to Prime Video members internationally in more than 200 countries.
AMAZON 'REVIEWING' WEBSITE AFTER SUGGESTING BOMB-MAKING MATERIALS TO CUSTOMERS
What's at stake
In announcing the deal this past April, the NFL said Amazon would stream 10 Thursday Night Football games, which are also broadcast by NBC and CBS, giving the league a "tri-cast" model of reaching viewers: broadcast via NBC and CBS, cable via the NFL Network and digital.
"We are continually looking for ways to deliver our games to fans wherever they watch, whether on television or on digital platforms and we are thrilled to bring Thursday Night Football to Amazon," Brian Rolapp, Chief Media and Business Officer for the NFL said at the time of the announcement. "As has been the case with all our streaming initiatives, we look forward to continuing to innovate with our partners as we learn the best ways to serve our fans both this season and into the future."
It's important that Amazon, with its millions of Prime subscribers, helps show ratings growth for Thursday Night Football and the league in general.
Viewers and experts have often bemoaned the quality of the Thursday night games, with reasons like short weeks and players not fully recovered from the previous games oft mentioned. According to football website, ProFootball Talk, the NFL Network has seen two consecutive weeks of ratings growth over the 2016 season, including last week's thrilling shoot-out between the Los Angeles Rams and the San Francisco 49ers, which had 7.4 million viewers.
Twitter has said in the past it averaged around 3.5 million unique viewers per game, a fraction of what games on broadcast TV get. Twitter also let anyone (including those without a Twitter account) watch the games, so the pressure is on Amazon to deliver strong engagement and viewing figures.
Amazon, for its part, is looking to add new features to keep users engaged.
In an email to Fox News, the company said it would offer alternate language audio of the games (including Spanish, Brazilian Portuguese, and U.K. English streams, one of which will have well-known soccer announcer Tommy Smyth), its own kickoff show, NFL trivia from Alexa and custom-themed Amazon boxes.
AMAZON'S LACK OF INCOME TAXES PAID HAS BECOME AN 'UNCOMFORTABLE QUESTION'
NFL's future at stake
The league is also mired in controversy as President Donald Trump stirred the proverbial pot last Friday, saying at a rally in Alabama that players who do not stand for the National Anthem should be fired. "Wouldn't you love to see one of these NFL owners, when somebody disrespects our flag, to say 'get that son of a b**** off the field right now - he's fired,'" Trump said.
Trump has continued to make similar remarks on Twitter, including this one referencing the ratings for the league.
Though the NFL has multi-year, multi-billion dollar deals locked up with cable companies such as CBS, Disney and 21st Century Fox (the parent company of this website), the league is continuing to push towards streaming.
New England Patriots owner Robert Kraft, one of the most influential owners in the league, said the future for the NFL is over-the-top, a term used to reference non-traditional content such as Netflix and Amazon Prime.
"This year we're with Amazon and for us the future is OTT," Kraft said during an interview at the Cannes Lions festival in France in June, as reported by Fox Business. "We'll be very interested to see how Amazon goes as it's behind the paywall. The thing we have to be careful of is millennials. They don't watch TV, they don't have TVs or subscribe to cable. So we have to bring that audience in. Partly it's done through fantasy games and linking to that. Over-the-top is a great opportunity."
According to Bloomberg, the tech giant paid $50 million for the games, with the potential for an additional $30 million in marketing and promotion. By contrast, Twitter, which had the streaming rights to Thursday Night Football in 2016, paid approximately $10 million.
Part of the marketing and promotion is ironically showing up on Twitter, where the hashtag #TNFonPrimeVideo is being promoted by Amazon Video.
TRUMP ATTACKS AMAZON, SAYS IT'S DOING 'GREAT DAMAGE' TO RETAILERS
Benefit to Amazon
While it's likely to help show an increase in interest in Amazon's Prime subscription service, it could also help the company's burgeoning advertising business.
Per the agreement with the NFL, Amazon can sell a "limited number of advertisements" during the broadcasts, in addition to the ones aired from CBS and NBC. Fox Business reported that the company could charge as much as $2.8 million per 30 second spot.
According to media reports, Barclays estimated Amazon generated around $1.4 billion in advertising revenue in 2016, a figure that pales in comparison to those of both Google and Facebook.
While the deal is an experiment for now (Amazon already airs some NFL-related programming, including "All or Nothing"), it could be a precursor for viewing rights to come in the future.
A majority of the NFL's rights deals expire in either 2021 or 2022, so companies like Amazon could potentially bid on them when they come up for renewal. If the experiment goes well, analysts could see Kraft's words, that over-the-top is the future, come to fruition.
"As the additional rights come up for renewal, the digital players will definitely be big bidders against the traditional TV companies, and we'll have to see to what extent the NFL chooses to parcel out streaming and TV rights separately or encourages single bids including both components," Dawson said.
Follow Chris Ciaccia on Twitter @Chris_Ciaccia