How hackers could wreak havoc on the US election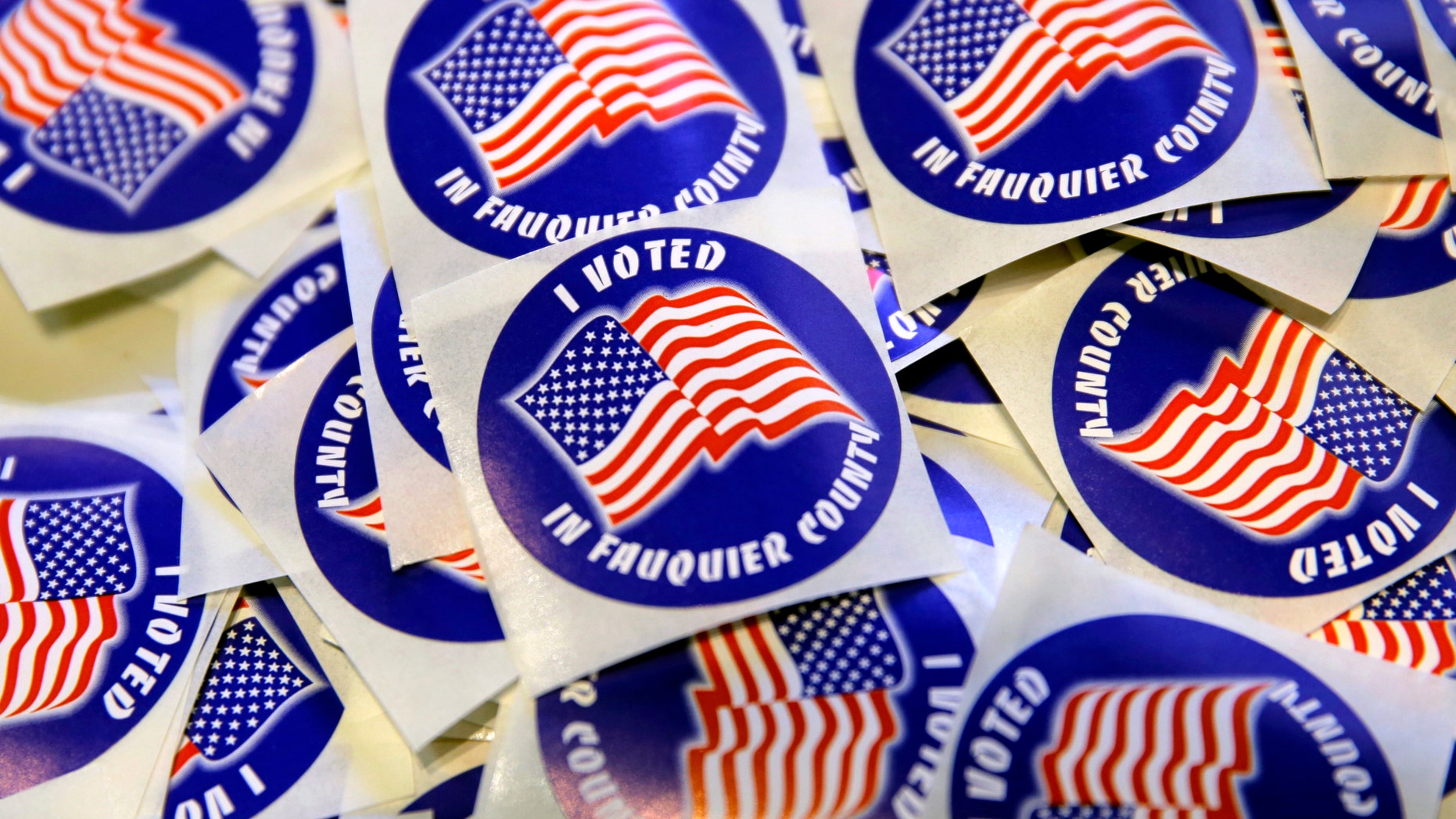 As Americans head to the polls Tuesday, security experts are warning that hackers could disrupt the presidential election.
"Anything that unsettles the election process would be a complete disaster," explained Stephen Gates, chief research intelligence analyst at security specialist NSFOCUS, in a statement emailed to FoxNews.com. "Misinformation on exit polls, widespread Internet and media outages, and delays in reporting could seriously impact people's desire to vote and even worse – trust the results."
Gates pointed to the mysterious cyber attacks that recently snarled East Coast Web traffic as evidence of hackers' ability to cause disruption. A number of major sites including Twitter, Netflix, Spotify and Reddit were impacted by the Oct. 21 distributed denial of service attacks (DDoS), on Internet services company Dyn.
MYSTERIOUS CYBER ATTACKS DISRUPT TWITTER, NETFLIX, SPOTIFY SERVICE
Distributed denial of service (DDoS) attacks, which often occur when a hacker "floods" a network with information, are a popular method for disrupting websites and services.
Gates warned that, in addition to large DDoS attacks on Internet infrastructure, online news and media outlets, attackers could target voter registration systems by launching smaller attacks on individual polling centers. "Many of these verification systems are likely online and need to access state databases where voter registration and verification is required to cast a vote," he said. "Attacks against registered voter databases themselves would also be highly likely."
DDoS attacks and bogus election posts could also flood social media sites and spread misinformation, he warned, noting that so-called 'man-in-the-middle' attacks against polling centers as they report their final numbers to collection centers are also possible.
LIBRARY OF CONGRESS FIGHTS OFF MASSIVE CYBER ATTACK
In a man-in-the-middle attack a hacker secretly intercepts, and potentially alters, information as it is sent between two parties.
Roger Kay, president of Endpoint Technologies Associates, also sees a potential DDoS threat. "I have considered it a real possibility, not only are the cyber tools available, but the motivation is there as well, from anyone – they could be state actors, they could be malicious hackers."
Hackers, for example, could use the Internet of Things, where even household devices are web-enabled, as a launchpad for their attacks, according to Kay. The analyst, however, notes that major DDoS attacks are difficult for hackers to sustain, and also cites the low-tech nature of some U.S. election infrastructure. "If you look at the safety of the democratic structure, there's all these decentralized activities, many of which are paper [-based]."
US MILITARY PROPOSES SECURE, SELF-DESTRUCTING MESSAGING APP
Nonetheless, a Department of Homeland Security report obtained by FoxNews.com warns that parts of America's election infrastructure are vulnerable to cyber attack. While the risk to computer-enabled election systems varies from county to county, targeted attacks against individual voter registration databases are possible, it said.
One technology being touted as a potential solution to cyber threats and voter fraud is blockchain. Blockchain, which uses a decentralized security protocol, could be used to safely record and transmit votes. Because blockchain messages are distributed and not kept in one central location, they are very difficult to tamper with, say experts.
"The technology could be used to prevent voter fraud (e.g., multiple votes by a single person) through use of private keys for each voter and storage of votes on an immutable blockchain ledger," Joe Guagliardo, chair of the Blockchain Technology Group at law firm Pepper Hamilton, in an email to FoxNews.com. "Once the vote has been cast and verified, it cannot be changed without verification by all of the nodes in the network (potentially millions or more) - fraudulent activity would require computational power to overcome the resources of the collective nodes in the net."
Follow James Rogers on Twitter @jamesjrogers