Here's why it's a great time to buy a new TV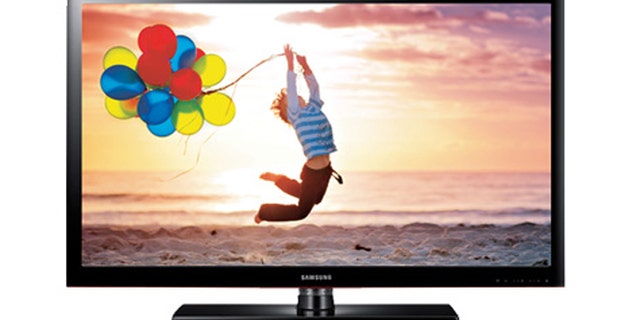 NEWYou can now listen to Fox News articles!
Obsolescence may be the biggest fear shoppers face when considering a high-tech purchase. Is this smartphone going to be bested next month? Should I get a laptop or is that rumored tablet going to be better?
Perhaps the most difficult choice of all tech decisions: Is it the right time to buy a new TV?
Most of us hold onto our televisions for several years -- seven years or more according to some market research. So you want to get the best picture you can afford since it's going to be sitting in your living room for a long time. Meanwhile, prices of HD TVs keep falling, by as much as 25 percent last year in some segments of the market. So the temptation is to wait for even lower prices. However, now may just be the time to strike -- especially if you have a tax-refund check burning a hole in your pocket.
Prices on HD TVs could be near the bottom for some time to come.
Analysts have been painting a bleak picture for television manufacturers. Paul Gray, a leading analyst at research firm NPD DisplaySearch, recently noted that for the first time ever, LCD shipments were down last year, falling 1 percent. Gray, whose remarks were made at press conference in advance of the IFA consumer electronics show coming up in Berlin this September, wasn't more sanguine about TV sales this year. He predicts that the LCD market will be flat. So prices on HD TVs could be near the bottom for some time to come.
In other words, what may be bad for manufacturers can be good for consumers. Prices have fallen to a point where a solid performing 50-inch HD TV with built-in Wi-Fi and connected services like Netflix can be found for under $650.
Indeed, most TV makers are now focusing on price and convenience, rather than snazzy new features like 3D, which went over like a lead balloon. So getting a new TV now doesn't mean that you also have to pay to upgrade the rest of your home theater equipment.
Even Samsung, known for cutting-edge features like video conferencing and voice recognition, will be emphasizing friendlier features for couch potatoes. According to Samsung spokesman Michael Zoeller, this fall the company will be underscoring "discovering TV." In other words, it will be touting better video search features rather than gee-whiz picture technologies.
But what about new and supposedly better TV formats like 4K that are coming? Won't that make current TV sets obsolete?
While it is true that so-called 4K or Ultra HD sets are already on the market and offer up to four times the resolution of standard HD sets, the 4K models are expensive -- $5,000 for a 55-inch set -- and face compatibility issues. A broadcast standard for such higher definition programs has not been worked out, for example, there are issues about the type of connectors needed for such sets, and while there's general consensus on how Ultra HD video may be streamed online, few households have the kind of ultra high-speed Internet connection necessary to accommodate such video feeds. Consequently, NDP DisplaySearch's Gray doesn't expect Ultra HD to become a practical reality for at least 3 years.
In fact, it may never take off. Broadcasters are already talking about even sharper video formats, such as 8K. So people who buy Ultra HD sets today may be pining for 8K sets in a few years.
Moreover, popular LCD sets aren't likely to be usurped by another technology any time soon. OLED (organic light-emitting diode) screens, for example, are brighter and deliver arguably better colors than LCDs, but manufacturers have struggled to produce large screen sizes reliably.
So this may be the ideal time to get a deal on a large screen TV. While the most popular sets used to be in the 42-inch and 46-inch category, consumers are moving to ever larger sets. The 50-inch category may be the most popular this year, but some families are taking advantage of deals to move to bigger sizes, such as 60- and 65-inch displays.
Indeed, prices are so good couples have stopped fighting over where to put the TV. "I'm surprised, but people are willing to rearrange their furniture now to fit them in," said Gray.
Follow John R. Quain on Twitter @jqontech or find more tech coverage at J-Q.com.